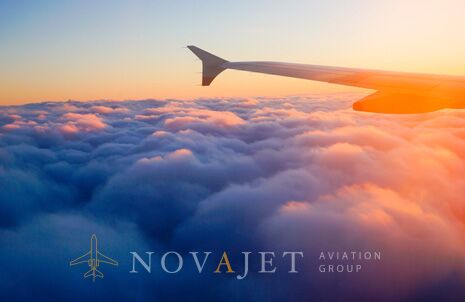 Spoil Yourself A Little And Go For The Best In Flight Experience!
Have you ever been in a situation where you need to take somebody you care about to a special place? Maybe a retreat or a holiday destination. What about the top notch of your employees? They have been working the hardest among your workers. When you are rewarding them with a retreat, why not give them the best flight experience? What about your family? They deserve the best in everything. What options do you consider when you plan to travel to that exotic holiday destination? Have you ever considered taking a private jet to that destination?

Whether you prefer a traveling in first class or business class, nothing can rival the complete heavenly experience you and your cared ones can get from form travelling with the Private Jet Charter. This is a choice of travel that has become quite popular in the recent past as more and more people opt for privacy and convenience instead of just the allure of cost efficiency. Contrary to popular belief, private jet travel is quite cost efficient. Combined with the added advantage of time saving and control of your travel schedule, they are the best way to go.

Enhanced flight experience


As the flights fly depending on your schedule, you have full control over exactly when you need to leave. You never have to worry about rushing to the airport with the worry of missing your flight. With private jets, some of the undesired aspects of flying like long queues, luggage checks and pickups, flight delays or flight connections in random places taken out of the equation. All that is left is for you and your colleagues to enjoy a flight to the maximum. You don't need to rush through that last meeting or leave with an incomplete set of agendas just to take that long needed vacation, for the plane is always ready to depart only when you are and not a second earlier.

Privacy

Without the bother of other strangers in the form of other passengers, the freedom to discuss business or private matters is open for exploitation at your own discretion. You can hold that important impromptu meeting and discuss matters that you would not feel comfortable doing while even in the first class of a commercial airline. Realize the full meaning of privacy during your flight.

Unparalleled comfort

Comfort is an important factor to consider, especially when travelling long distances. Nobody wants to reach their destination tired and fatigued. You want to make sure that you arrive at your destination as fresh as you can. With the jet equipped with convertible seats, comfortable sleep is little more than a push of a button. Are you that guy who always sits next to the crying baby in commercial airlines? You really want to consider travelling by private jets.

With this, you and your loved ones can relax and wind down on the way to your destination. With the possibility to request for staff like skilled masseurs to be added to the crew, you and your colleagues can be assured of an enjoyable and very relaxing journey.

Customize your flight experience

Get a custom flight experience with the ability to personally engineer, most of the aspects of your flight. You get to choose the time of takeoff that you are comfortable with. Select a wide array of foods prepared by the chefs on board. Decide on what you would prefer to be served for drinks during the flight, from alcoholic to non-alcoholic content.

Select the type of entertainment you would like to be on display during the flight period. You can even request the type of music you want to listen to when booking to ensure you get it during your flight. The freedom to choose is almost limitless. In short, the passenger area of the private jet is practically your little kingdom to rule and control as you wish. What more could you possibly ask for?

Fly whenever you want to

A lot of the times, private jet companies work on short notice. They are very efficient when you need to take an urgent business trip or need to travel to that holiday destination you planned at the last minute with your cared ones. In a few hours after you give notice, private jet companies can have all the details of your flight planned out including the flight path, estimated time or arrival and such.

Well, you probably know a little more about private jets than you did a while ago. Next time you need to travel to whichever destination, take all this into consideration. Regardless of whether it is a business trip or just a casual one with someone you care for, it can be a very rewarding experience.

Tired of getting delayed at the airport or need to fly within short notice? We can have a private jet for you ready in as little as three hours. Contact us if you are in need of a private jet service!