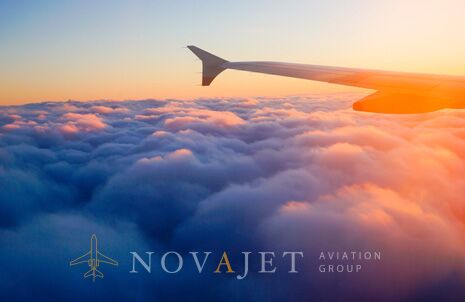 What Do You Know About The Costs Of Chartering A Private Jet?
Before we get started, there are many reasons why people opt to fly privately in chartered or private jets. To start with, if you can afford it, then private jets are worth your time and money, particularly if you are travelling to a location that is far from the larger airports, or are travelling in a group. Whichever the case, both chartered airplanes and private jets tend to be more expensive compared to travelling on commercials flights. Fortunately, they are a more comfortable way to fly from one location to another.

Whether it for a vacation or business trip, private jets allow the travelers to fully maximize their time at their final destinations and reduce the number of hours they spend travelling. Moreover, they offer a luxurious way to travel and you don't have to put up with crowds at airport security or other discomforts of commercial flights. This brings us to question of jet charter prices.

How much does it really cost to charter a private jet?


The quick answer to this question is not as much as you would think. The cost of chartering a private jet is calculated by multiplying the flight time by an hourly rate in addition to the expenses. On the other hand, the flight time is calculated using any of the available flight planning programs. When calculating flight times, factors such as the anticipated routing by air traffic control, typical winds, and aircraft speed are all considered. These all are then estimated to the nearest 1/10th of an hour. Whatever the case, the hourly rate is dependent on the aircraft class. 

Like earlier mentioned, flying in private jets or in charter planes is slightly more expensive than using any of the available commercial airplanes. How so, you might ask. Well, the cost of flying in a private light jet starts at around $2 700 per hour, while in a mid-sized jet begins at approximately $3 500 per hour. To fly in a super mid-sized private jet, expect to be set back by something like $4 000 per hour. On the other hand, prices for flying in large cabin private jets start at around $6 000 per hour.

Prices aside, there are many benefits for using a private jet to travel from one location of interest to another. On a commercial flight, you rent a seat, meaning you have no control of the seating arrangements. If for example you want to bring another person with you, then you must rent two seats and pay double the costs.

With private jets, you rent the entire plane. So whether you have one person with you or ten of them, the cost still remains the same. Let's say you paid $5 000 for a two hour flight. You and your eight travelling buddies will get two hours of private jet experience to your final destination, and all this at no extra charge.

What about the amenities?

On any of the available private jet charters, travelers always receive VIP treatment. For instance, while on short flights, travelers are offered VIP catering services that normally include pastries, sandwiches, fruit, salad, cold meats, and much more. Moreover, champagne is always available on board for those that to indulge, as is a wide array of soft drinks, coffee and tea.

Due to the bespoke nature of private jets, travelers have the added benefit of being able to request any specialized amenities to be availed for them during the flight. From specific brand of herbal tea and custom-baked birthday cakes to extra leg and baggage room, private jet operators go to great lengths to make certain that their client's needs are met.

All in all, private jets make more economic sense when factors such as the value of a person's time are factored in. And people who frequently use them do so because they can afford it and just don't want the hassle of commercial flying. Best of all, charter jets are marginally more affordable when travelling in a group.