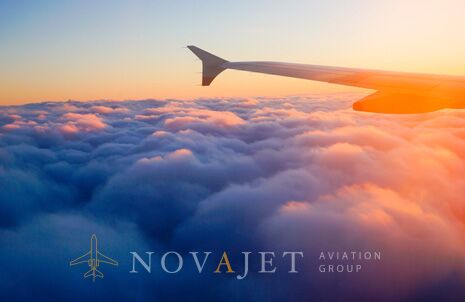 Best Flight Destinations to Fly Private To?
Where are you planning to go for your summer vacation this year? Now is the time to start making plans about where you will stay and what mode of travel will get you to and from the destination. While you could attempt to get by with commercial flights, why not reserve a charter flight that allows you to come and go when you want? Here are some suggestions for destinations that could be just right.
In the Mood For Live Theater
Would you like to spend your vacation in a place where there are all sorts of options for cuisine and entertainment? It's hard to beat what New York City has to offer. Along with plenty of history, great shopping, and the beauty of Central Park, you can find just about any type of entertainment one can imagine. That includes live theater on Broadway and a number of other places around the city.
Your jet charter to New York can land in one of the main airports as well as a number of smaller airstrips in and around the city. That makes it all the easier to arrive and get to the hotel with less time and effort. When you are ready to leave, there are no worries about spending hours in a crowded terminal. Show up at the airstrip, go straight to the chartered flight, and settle in for the trip home.
Time for Fun in the Sun
Maybe your idea of a wonderful summer vacation is to be in a place where you can soak up the sun, play in the sand, and enjoy the pleasure of swimming in salt water. That sounds quite a bit like any number of locations in the Caribbean. Choose from the Bahamas, Nassau, St. John, the British Virgin Islands, or any other number of flights destinations in the region. You will have no trouble finding plenty of places for the charter flight to land. That means more time to settle in, enjoy the beach, and return home when you like.
Entertainment Mixed With Your Wagers
Are you in the mood to try your hand at the slot machines or playing craps. Does the idea of taking in a show or two when you are not at the tables sound like a good idea? You need a vacation in Las Vegas. Charter a jet to deliver you to the city and have a car waiting to take you to the hotel. It won't take long to stow your things in the room, change clothing, and go downstairs to see what you can find. Once you have a look at the hotel casino, feel free to spend some time finding out who is performing around town, who has the best buffets, and what sort of amusements you can find to make this vacation the best one ever.
How About Some Skiing?
Snow skiing is not always associated with summer vacations, but there are a number of places you can get to by luxury private jet if that's the type of holiday you have in mind. In fact, you can find quite a few options in Colorado alone. Fly into one of the strips dotted around the state and you will be poised to enjoy a fun time in places like Copper Mountain, Aspen, and Winter Park. The snow may be higher in the mountains, but it's still there.
Start making your plans now and don't forget to arrange that charter flight. Flights of this type can land and take off from places where commercial airlines cannot. Between the ability to land closer to your destination and the flexible flight scheduling, going with a charter flight is the only way to go.