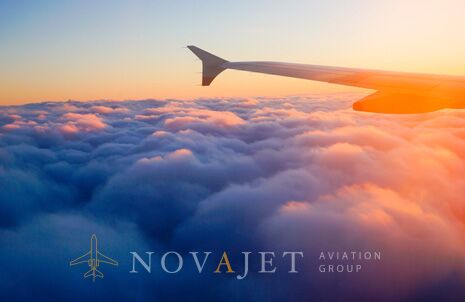 Can Private Jets Fly Transatlantic?
Private or chartered air travel has increased substantially over the past few years. While a large number of the flights booked in this manner are domestic, more and more people are keen to find out whether it's possible to fly transatlantic with a private jet or not.
Jet Sizes Play an Important Role
Transatlantic flights can take anywhere between 3.5 and 10.5 hours to complete, depending on the departure point and final destination. These flights are classified as those which fly across the Atlantic Ocean from Africa, Europe or the Middle East to Central, North or South America or vice versa. When determining whether private jets can fly transatlantic or not, the most important factor to consider is size. Light or smaller jets will not normally be able to complete the longer transatlantic routes because they aren't able to carry enough fuel to do so. Examples of light jets include the Embraer Phenom 100, the Cessna Citation Mustang and the Bombardier Learjet 40 XR.
Mid-Sized Jets
These jets have been designed to accommodate transcontinental flights for up to 10 passengers and they are more comfortable than light jets. They have pressurized cabins and a range of between 2,000 and 3,000 miles non-stop and some of the most popular models include the Cessna Citation XLS, Embraer Legacy 450 and 500, the Bombardier Learjet 60 XR and 85 and the Gulfstream 150 and 250 models. In many cases, mid-sized jets also make use of a flight attendant, which makes traveling in them extremely convenient.
Super Mid-Sized Jets
These jets are able to fly faster and provide more passenger comfort than regular mid-sized jets, making them a great choice for flying the longer transatlantic routes. They accommodate up to 10 passengers and offer more luxurious amenities as well. A few of the more popular options here include the Cessna Citation X, Embraer Legacy 600, Gulfstream G250 and the Bombardier Challenger 300 and these jets can fly non-stop for between 3,400 and 3,600 miles on average.
Heavy Jets
The vast majority of these jets are in fact converted commercial airliners and they have been fully retrofitted to make your private flying experience as comfortable as possible. Many heavy jets contain fully kitted conference rooms, offices and full service galleys and they normally accommodate between 10 and 18 passengers. These jets have been especially designed to fly transatlantic routes and many of them can fly for more than 6,000 miles non-stop – even in relatively poor weather conditions. A few examples of these include Boeing Business Jets, various Airbus models, Gulfstream G500, G550 and G650 and the Bombardier Global and Challenger models.
NovaJet offers a wide range of light, medium and heavy jets for private charter anywhere in the world and the company is still only one of five top-rated private jet companies in Canada. If you would like to find out more about the jets or any of the charter routes that the company offers, feel free to contact them today.