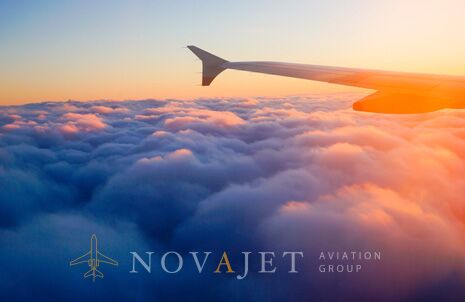 Prepared by Jenna Kitchings
Investigating Both The Advantages And Disadvantages Of Charter Flights
Charter flights are used for a wide range of purposes by different people in need. Best of all, they can be arranged directly through the service providers or a trustworthy third party such as a travel agent. It is good to note that there is usually an additional fee for arranging the fee through a travel agent.
If the travel agent works with an airline or service provider on a regular basis, then he or she may be able to get a lower price for the charter. In many cases, charter flight operators can arrange from a flight in as little as in three to six hours from when it is requested for.
Here are some advantages and disadvantages of charter flights.
Advantages
• Flexible
With charter flights, there is more scheduling flexibility because the people who purchase the services determine where and when they want to fly.
• Direct
Charter flights are mostly always direct, meaning that passengers do not have to wait during layovers or change planes during the flight.
• Better for specialized cargo and emergency medical situation transport
Charter flights are a better fit for transportation of specialized cargo and for emergency medical situations as the planes come equipped with the right equipments to make the journey as comfortable and safe as possible. A patient on life support for example is not likely to safely travel on a standard commercial flight.
• Reduced stress and costs
Passengers travelling in a group can make a saving in costs as individual flight charges are slightly lower than those from most commercial flights. With charter flights, there is an also reduced stress level for all travelers due to their efficiency and convenience nature.
• Can be used in almost all places around the world
Unlike commercial flight planes, charter flight planes can be used to travel in all regions of the world, no matter how remote located. This is very useful for passengers flying into remote regions of the world.
Disadvantages
Anything with advantage also has a number of disadvantages. In this case, the relatively small sizes of charter airlines and small profit margin often result in financial instability for their owners. Apart from this, the charters are basically expensive, especially if chartered for one passenger or one piece of cargo. From the environment point of view, flying utilizes a lot of fuel and greatly adds to air pollution. Charter flight operators have stricter cancellation penalties, often with little or no refund, compared to commercial flight operators. People buying tickets for individual seats on charter flights have less flexibility since the sales are dependant on which flights have open seats that require to be filled.
All in all, chartering a flight in most cases is an expensive affair, particularly if special equipments or planes are required. If a group of people however are travelling together, then individual costs are comparably lower than purchasing tickets on a commercial flight. Whichever way you look at it, there are more advantages to chartering a flight than disadvantages for your next air travel outside or inside the country.