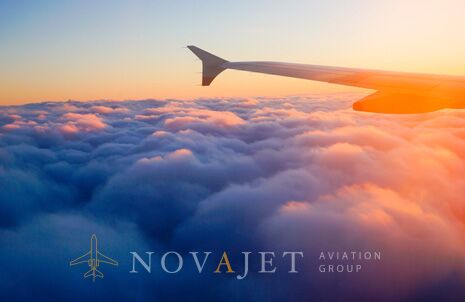 Prepared by Jenna Kitchings
Is It More Cost-Effective to Buy or Hire a Private Jet?
Many business owners are finding that choosing to charter private jets for travel is a smart move. The next logical question is whether it makes sense to purchase business jets or con-tinue to charter them on an as-needed basis. While there is no one answer that's right for every situation, there are some points you should consider closely before making a decision. Once you take these factors into consideration, coming up with the best approach will not be difficult.
The Hours You Fly Each Year
Take the time to review your air travel for the past year. As a company, how many flight hours were logged? The amount will give you an idea of whether it's time to think about purchasing your own Airbus business jet or if continuing to charter flights is the best move.
A good rule of thumb is keeping the figure of 400 flight hours in mind. That's generally consid-ered the minimum number of hours a business should log before considering the purchase of any type of private jet or airliner. If your travel hours are well under that amount, and if you don't expect to spend more time traveling in the next couple of years, it makes sense to keep on reserving jet charters when and as the need arises.
Maintenance Costs
Even if you are currently logging more than 400 flight hours per year, don't assume it's time to buy your own jet. Consider what it will cost annually to keep that private jet in top condition. You will have to ensure it remains in compliance with current regulations, and that inspections as well as essential repairs are done in a timely manner. That can add up to a tidy sum.
Remember that you don't have to be concerned about upkeep and maintenance on Gulf stream business jets when you choose to hire private jets from time to time. That's the job of the pro-vider who supplies those chartered jets. If the cost of maintaining one or more jets would place a burden on your revenue stream, choosing to hire jets when you need them is still the best approach.
Housing and Storage in Between Flights
Along with maintenance, there's the matter of finding a place to house the jet when it's not in use. You may be able to rent a hangar at a local air strip. Depending on what sort of resources the company has, you have property suitable to construct your own hangar and a place to land and take off. Either way, there will be ongoing expenses that must be covered. Unless you are prepared to absorb those costs instead of allocating more funds to business development, con-tinuing to hire jets makes a lot of sense.
The Size of the Jet
What's the average size of the jets you use for travel? Do you find that smaller or midsize busi-ness jets are fine most of the time? If so, compare the overall costs of ownership with what you spent chartering jets last year. If the totals are close, buying could be a good idea. If not, con-tinue to maintain your relationship with the jet charter service.
Remember that the right choice now may not be the best fit a couple of years down the road. Periodically review your circumstances and see if things have changed. In the meantime, contin-ue to make travel choices that serve the business well and make it easier to expand the opera-tion.