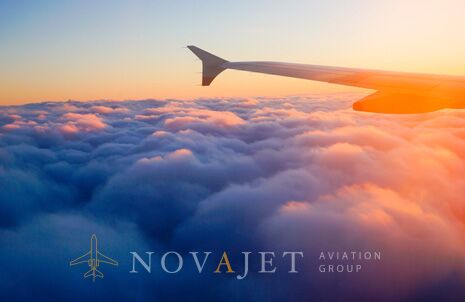 Need to Impress Your Newest Clients? Try a Las Vegas Jet Charter!
Your efforts paid off and that lucrative client you've been pursuing is now in the fold. Doing something special to welcome the client on board is a great way to strengthen the bonds and minimize the chances of the competition luring your client away. Arranging for a private trip to Las Vegas by jet charter will work nicely. Here are some of the reasons why this approach will be a hit with the client.
Leave at the Client's Convenience
Unlike commercial flights, a jet charter to Las Vegas can leave any time the client likes. There is no need to consult flight schedules or deal with long waits at the gate. You can arrange for a limousine to pick up your client at the pre-arranged time and go directly to the waiting jet. That allows the trip to get off to a smooth and stress-free beginning.
Lots of Room to Relax
One of the most appealing things about traveling by private jet is the amount of room passengers have to relax. Instead of feeling crammed in with a bunch of strangers, you will find that traveling on Bombardier aircraft ensures everyone has plenty of leg and head room. Many of the passenger cabins are set up so there is room to get up and move about once the jet is in the air. Your client can relax and enjoy the conversation or settle in and have a nap in one of the comfortable seats.
Plenty of Entertainment Options
Just about all private jets offer entertainment on demand. That includes access to streamed television programming, a selection of movies, or the ability to connect to a Wi-Fi connection and browse the Internet. Some jets also include room for guests to gather around a table and play board or card games if they like. If at least one of those pastimes appeals to your client, make sure it is something offered as part of the flight.
Catered Meals
Who says you have to wait until the jet lands in Las Vegas to enjoy a great meal? Find out what sort of food your client enjoys and arrange for a catering company to deliver the meals just before the jet leaves. You can arrange for staff to be on board and ready to serve the food when your client is ready. Thanks to the fact that a Cessna for rent will include a galley, it will be easy to make sure the food is kept at the right temperature. There will also be serving utensils, cutlery, and other essentials that make for perfect fine dining.
How much does this new client mean to you and the company? Would you like to do everything possible to cement the relationship and ensure the business volume remains for many years to come? If so, think about planning an outing especially for the client. It won't take long to see why traveling by a personal helicopter or a private jet charter would be the best way to start and end the trip.