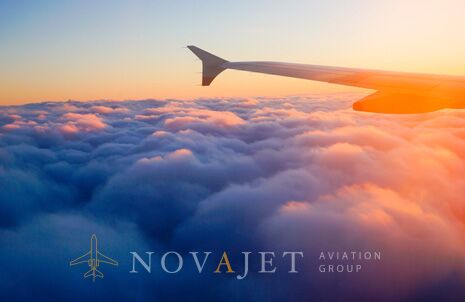 Everything You Need to Know About Our Empty Legs Program
"Empty legs" is a term that is often thrown around in the aviation world but rarely explained. No, it's not a medical condition that only people who fly private are afflicted with. It is an empty aircraft making a trip to or from its home base without passengers. People are able to fly on these empty sectors at a discounted price. This is what is called an "empty leg" flight.
Check out the latest NovaJet Aviation Group Empty legs. As you can imagine, they are very popular, but not to worry, if your destination is not showing, sign up for the email alerts and never miss a great deal again.
Benefits
There are many benefits to being flexible while travelling. If you live in Toronto and want to visit family in Florida but don't have a firm date of travel, you can check for a matching empty leg. The flight wasn't intended to have any passengers on the aircraft, so you would be able to charter this plane for less as the aircraft often has to make the trip whether you're on it or not. Empty leg flights are extremely advantageous if your travel schedule is flexible.
Savings
The savings are one of the biggest perks of our empty leg flights program. You can save up to 60-70% of the cost it would normally be to charter a private aircraft. Empty legs also open the ability to fly on the larger cabin seizes for a lot less. Savings vary from flight-to-flight but ultimately you will receive a major discount.
Limitations
Unfortunately, with advantages come some limitations. Empty legs are the result of an existing scheduled flight. If that schedule changes or cancels it will also impact the associated empty leg. This could see your departure time changed or in rare occurrences the flight cancels.
Check our NovaJet Aviation Group website for all available empty leg flights. If you have any more questions about the program, do not hesitate to contact us.