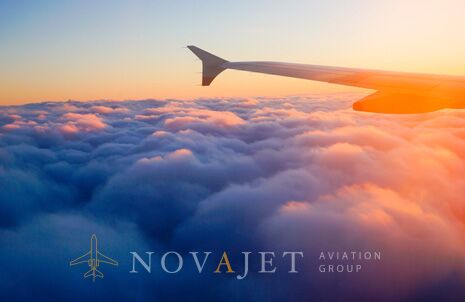 New Piaggio Avanti is now available for charter
For Immediate Release:
NovaJet Announces the new Piaggio Avanti is now available for charter.
NovaJet, an executive jet charter service that flies out of Toronto, today announced its recent purchase the Piaggio Avanti executive turbo prop is now available for charter.
The Piaggio Avanti brings a completely new business aircraft to NovaJet's diverse charter fleet - one that uses 40 percent less fuel and has the lowest carbon footprint in its class. The Piaggio Avanti is eco-friendly and defines a new category of luxury, performance and efficiency in jet powered, turboprop aircraft. The unique shape and design of the aircraft allows for the efficiency of a turboprop, a speed that rivals most light jets, and provides the cabin comfort you'd expect from a mid-size jet aircraft. With rear-mounted propellers and an acoustic blanket enveloping the cabin, you will experience one of the quietest cabin environments available in the charter market.
NovaJet is offering all clients an aggressive introductory charter rate of $3,250.00 per air hour. Call today to be one of the first to experience this remarkable executive turbo prop.
About NovaJet
NovaJet began private aircraft charter and aircraft management in October of 2006. With multiple aircraft based out of the Landmark FBO facility at Toronto's Pearson International Airport, NovaJet provides executive aircraft charter and aircraft management services. NovaJet's latest acquisition will provide private jet service to virtually any destination according to the individual schedule of its clients. www.novajet.com