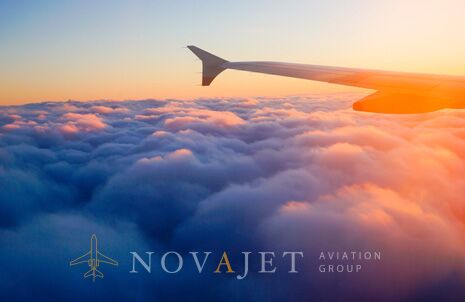 NovaJet puchases Falcon 20 executive jet
For Immediate Release:
NovaJet purchases Falcon 20 executive jet for up to 10 passengers
NovaJet, an executive air charter service that flies out of the Toronto area airports, today announced its purchase of a Dassault Falcon 20F- 5BR, 10-passenger jet designed for business and personal travel. This is the first Falcon 20F-5BR in charter service in Canada. 
The Falcon 20, which will carry 10 passengers, has been appointed with a luxurious state of the art interior capable of taking passengers to more airports worldwide in first class comfort. 
The Mystere Falcon 20 is Dassault's most successful business jet with more than 500 built to date. NovaJet's Falcon 20F has recently been retrofitted with 731-5BR engines which gives the aircraft unsurpassed fuel economy and a range increase up to 50% greater from all previous models. The stand-up cabin can accommodate 10 passengers and includes a fully stocked refreshment centre and fully enclosed toilet. The aircraft has a non-stop range of 4,540 km. The Falcon 20 is a highly desirable, versatile and remarkably efficient aircraft. With advanced wing design the Falcon 20 can take off and land at lower speeds on shorter runways, allowing passengers to use thousands of rural airports closer to their ultimate destinations. 
About NovaJet
NovaJet began charter and aircraft management in October of 2006. With multiple aircraft based out of the Landmark FBO facility at Toronto's Pearson International Airport, NovaJet provides executive air charter and aircraft management services. NovaJet's latest acquisition will provide private jet service to virtually any destination according to the individual schedule of its clients.