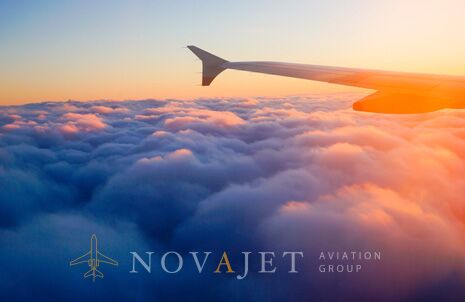 Airbus vs Cessna: Choosing the Right Charter for Your Next Trip
There's no doubt that opting for a jet charter rather than taking a commercial flight has advantages. When arranging for a charter flight, it pays to choose the type of jet that will be just right for the jaunt. Here are some of the essentials that should be discussed with a professional before booking the flight.
Business or Pleasure?
What's the reason for the trip? Some assume that charters are something that only business professionals can arrange. In fact, it's possible to reserve an Airbus private jet for getting to and from just about any vacation destination.
When talking with an agent, mention whether the plan is to take care of some business or secure a quick and easy way to start a vacation without having to wait in a long line at a gate. Some jet designs are more conducive to preparing for meetings after the flight, while others are perfect for relaxing and socializing while on the way to the destination.
How Many People are Going?
Pleasure and business jets come in different sizes. It's possible to book a flight on one that has room for a dozen people or less. Others can accommodate two dozen or more without anyone feeling crowded. When booking an Airbus private jet, make sure to mention the number of people who will be going along. That makes it easier for the agent to recommend a jet that has enough room and a little more to spare.
Along With Seating, What Other Amenities are Needed?
Smaller jets do provide seating with ample leg room while larger ones offer other amenities. Would having a conference table be helpful for discussions while en route? Perhaps sleeping accommodations would be nice for longer flights. Even little things like plenty of places to plug in electronic devices or a fully-stocked galley would come in handy. Always make sure that Cessna for rent does have everything needed to make the flight pleasant and productive.
What's the Destination?
Both Cessna and Airbus have jets that are capable of traveling for long distances without the need to make a landing for more fuel. Providing information about the destination makes it easier to determine which jets can make the trip without stopping.
Locking in the Cost
Always take the time to find out how much the trip will cost. Factors like the distance to the destination, the square footage of the jet, and how much fuel it will take to make the trip will have some influence on the total expense. The good news is that different Airbus and Cessna jets do enjoy high ratings in terms of fuel efficiency. An agent can recommend the best choice based on distance and the amenities the client wants.
Remember to ask plenty of questions before booking the chartered flight. This is especially important for people who have never used this mode of transportation before. By providing some details and asking questions, it won't be hard to find a charter flight that is just right for the occasion.