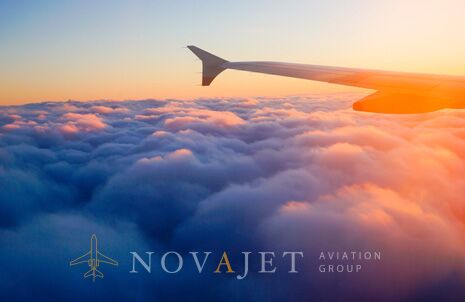 Prepared by Jenna Kitchings
Impress Your Clients at Your Next Meeting with a Cessna Rental!
There's an important meeting coming up with one of your most lucrative client. You would like to do something a little different that will convey how much the client means to your business. One approach you can consider is arranging for a private jet charter to Long Beach. Make the travel arrangements to include a Cessna and the trip will be sure to impress. Here are some of the ways this setting will make all the difference. 
Room for Meetings
Did you know that many Cessna rentals include layouts that are ideal for business meetings? Depending on how many people will invited, it's easy enough to choose a layout that provides room for people to relax in comfortable seats, gather around a conference table, or settle in to watch a business presentation. With all of the options for this type of chartered travel, you can rest assured there is plenty of room for meetings and any other activity you like. 
No Waiting
You could book a commercial flight for you and your client. It's even possible to arrange for first-class seats so the two of you can sit together. While that's nice, there is still the issue of going through the check-in process and waiting for the boarding time. You are also limited to the standard flight schedule the airline follows. In the event a flight is delayed, the two of you must resign yourselves to sitting in a terminal until the plane arrives. 
With a charter flight on an elite aircraft like a Cessna, there is no such thing as waiting. It's possible to reserve the outbound and inbound flights for any time you like. Sweeten the deal by arranging for your client to be picked up in a limousine and transported directly to the jet. Everyone can board without any type of delay and settle in with ease. That gets the time together off to a great start. 
Arranging for Meal Catering
Even if the charter flight will only be a few hours, why not arrange to have a meal catered? The food can be stowed in the galley before the departure time. The charter company can have staff on hand who will serve the food when you are ready. In the meantime, they can make sure your client has access to something nice to drink and perhaps a snack. Many important business deals are settled over a meal, so don't miss the opportunity to break bread with your client as you make plans for a contract renewal or negotiate rates to secure even more of his or her business volume. 
Remember that many charter companies that provide Cessna jets make sure they are maintained in top condition. They have experts like BizJet to ensure the engine, landing gear, controls, and all equipment is in top working order. Rest assured your client will be impressed by the attention to detail you put into the planning, and the effort you made to ensure everything was just right. That can only bode well for the future of the business relationship.