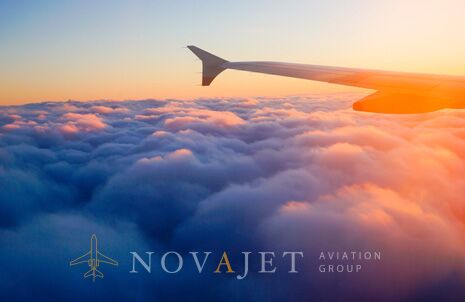 Prepared by Jenna Kitchings
6 Most Expensive Airports In The World To Land Private Jets At
You may not know it but airports usually change airlines to have their planes land on their tarmac. It is pretty much the same thing that happens with local authorities and car owners. You have to pay for your parking fees. Airports too charge 'parking' fees. The prices are as you would expect, high.  Fortunately, this is not a problem you would have to deal with if you are an ordinary traveler. The story changes for private jet owners. Airports charge them. The fees usually range from standard to somewhat expensive. It therefore does not come as a surprise that when it comes to the following airports, private jet owners often have to part away with thousands of dollars for every hour their jets stay on the airport.
Salzburg Airport, Austria
Salzburg Airport is Austria's second largest hospital. Lying just a few miles off the city center, the airport is a major gateway for local and international tourists visiting Austria's ski resorts. The airport boasts of a long and rich history.  It hosted the landing of France's Air Concorde way back in 1984. The airport also hosted the landing of the first Boeing 767. It doesn't end at just the airplanes the airport has served. SA, as it is commonly referred in Austria served approximately 1.2 million passengers in 2012. The facts change dramatically when it comes to how much airplane and jet owners have to pay to have their flying machines land at the airport. Private or commercial, low cost of high end, you will have to pay $3,800 just to land on Salzburg Airport.
La Guardia Airport, New York
La Guardia Airport boasts of the largest airport system in the world together with JFK and Newark Liberty International. These three airports put New York's metropolitan area on the map, as the only metropolis in the world with three major international airports. But that's not what makes La Guardia airport special. The airport is the largest in the US in terms of passenger traffic, serving more than 26 million passengers every year. It is also the largest in the world in terms of total flight operations handled daily.  That explains why the airport serves as a hub for American and Delta Airlines.  Both private jet and commercial airline owners have to part away with $3950 to land on the airport.
Dublin Airport, Ireland
It is located just 5 miles away from Dublin's Central Business District. Serving more than 10 million passengers every year, Dublin Airport is certainly Ireland's busiest airport, closely followed by Belfast International Airport. Its location, as well as the number of passengers it serves makes it the ideal choice of Aer Lingus, which is Ireland's national carrier. It is also the hub of Ryanair and Aer Arann. The airport also offers border preclearance services to the US, making it one of only two European International airports with this kind of designation.
Chubu Centair International Airport
Nagoya International Airport used to be Japan's busiest airport, but not until Chubu International Airport was opened in 2005. The airport is special in a number of ways. First off, it is built on an artificial island. Secondly, it is the main international gateway to Japan's most iconic islands. In fact, the airport took almost all international flights from Nagoya International mainly because of its strategic location. The airport also took over most cargo shipments from Kansai and Tokyo. Its landing charges stand at $4,300, making it one of the most expensive airports in the world for private charter and commercial airplanes to land. 
Bristol International Airport, England 
Bristol International Airport or BIP as it is aptly referred to by many, is one of the busiest airports in the United Kingdom. It was in fact the busiest airport in the United Kingdom in 2013, serving more than 6.1 million passengers that year. The airport is in itself a landmark, having been built on a former Royal Air force Field.  The airport has grown over the years and is now one of the most secured as well as one of the most technically advanced airports in Europe. It serves as a hub for BMI, Ryanair and Easyjet. Landing on the airport in a private jet will force you to part away with $4,400.
Haneda International Airport, Japan
Also known as Tokyo International Airport, Haneda international airport is without a doubt the most expensive airports in the world for private jets to land. The airport wears several accolades that put it on the map. Forbes has listed it time and again as the most punctual airport in the world with 94% of its flights departing and landing on time. It is also the fourth busiest airport in Asia. Its four runways allow extended travel flights to land and depart anytime of the day or night. Private and commercial jets have to pay as much as $6,850 to land on the airport. Note that the fee does not include private jet service or any sort of aircraft maintenance services.