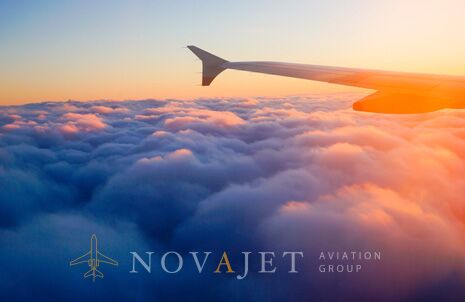 Prepared by Jenna Kitchings
3 Destinations You Can Visit in a Rented Bombardier Aircraft
Not everyone is aware of the fact that there are more airports around the world capable of receiving charter flights than commercial flights. When it comes to choosing a destination for a holiday, it pays to know where you can go and enjoy the convenience and comfort offered by Bombardier aircraft along the way. Here are three destinations that you should definitely consider for your next holiday.
Barcelona
Did you know that Barcelona is not only one of the oldest cities in Spain, but among the oldest in the world? It's true! The city has a history of over 2,000 years. The fact that you can spend your holiday in a beautiful setting with such a rich heritage is enough to make the trip by transatlantic aircraft worth the time and effort.
While you are in Barcelona, check out options for entertainment. Whether you are traveling alone, with the family, or as part of a group of friends, there is plenty to see and do. Open air concerts are found all over the city, including the Olympic complex that was built to host the 1992 World Olympics. If you love live theater, finding a show to see will not be a problem. Those who like the idea of trying some of the local nightclubs will easily find several places that stay open until the sun comes up.
Rome
If the two millenia that Barcelona has been around doesn't impress you, Rome may be more your speed. With close to 3,000 years of existence, Rome is without a doubt one of the most exciting places to visit in all of Italy. If you can't find something that interests you from the moment your Elite aircraft touches down, it's because you haven't tried.
History buffs will delight in the architecture found in the old city as well as the ruins that are close to the city center. You can enjoy visiting attractions like the Forum and the Colosseum and learning about how they were used in ages past. Those who have an interest in religion will want to visit the Vatican and may even be lucky enough to show up in time to see the Pope greet visitors. In any event, there is the Vatican Museum and the beauty of St. Peter's Basilica to enjoy.
London
Whether you are taking a corporate aircraft for business or traveling by private jet for a holiday, London is a wonderful place to be. With a population approaching nine million, there is so much to see and do that it may be impossible to get around to everything in a single trip. There is plenty of history to experience as you visit Westminster Abbey, see Big Ben, and hope to catch a glimpse of the Royal Family. You'll find a number of interesting shops in different areas of the city as well as wonderful places to eat. Don't forget to find out more about the amusements, hotels, and clubs that are located on or at least within walking distance of the Thames.
Your time away from home should be restful, exciting, and broaden your horizons all at the same time. Pick a destination and arrange for a private flight to and from the city of your choice. From the moment you get on the charter jet until you return home, your holiday will be a time that will be remembered fondly for the rest of your life.