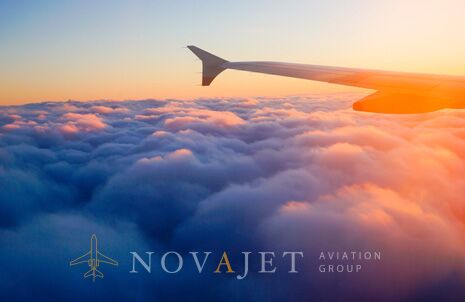 Prepared by Jenna Kitchings
How We Keep Jet Charters to Philadelphia Low Cost
There are those who believe that taking charter flights are only for those who have plenty of money to spare. It's true that some flights can be expensive, but there are other approaches that help to keep the per person cost of the flight more affordable. If you are thinking of heading to Philadelphia soon, it pays to consider these measures and see if one would work for you.
No Frills Flights
One strategy involves doing without some of the little extras that people tend to associated with charter flights. It's possible to arrange for travel on a low cost jet that seats fewer people, does not include meals, and basically provides you with a comfortable seat for the journey. Opting for a no frills flight will shave a significant amount off the trip, making it much more competitive with booking a commercial flight.
Joining Another Party
Before you assume no one else is going to Philadelphia on the same day you want to go, ask the team at the jet charter service. This is a chance that a group is already set to travel to the same destination. Perhaps they have a spare seat or two and are open to the idea of having another person travel with them.
In this scenario, you are able to share the travel cost with the other passengers. You save money and they also end up paying a little less per person. That's because it's not unusual for a charter service to charge a flat group rate for traveling on an Airbus business jet. When that's the case, one more person going along is the perfect cost-sharing arrangement.
Taking a Seat on an Empty Run
Even if no group is going your way, a jet may be slated to travel to Philadelphia to pick up a group that is flying elsewhere. At present, the jet charter to Philadelphia is flying without any passengers. That effectively means fuel and other expenses with no income to offset the costs.
If you and a couple of other people are making a trip to Philadelphia and the jet must travel there anyway, there's a good chance the charter service will offer a discounted rate. It will take some discreet inquiries, but this type of arrangement reduces losses for the service while also allowing you to travel at a more affordable rate.
Invite Some Friends and Share the Cost
You are traveling to Philadelphia on business and a smaller jet with eight seats is available. While your employer could absorb the entire cost, why not see if some of your friends would like to go along? They can split the cost with you and enjoy an economical flight that's more comfortable and less of a hassle than a commercial flight. You also have lower travel costs to include on your expense report.
Never assume that reserving a charter flight to Philadelphia or any other destination is more than you can afford. Talk with the charter service representative and see what can be done. There's a good chance that one of these approaches can be employed and ensure everyone is happy with the arrangement.