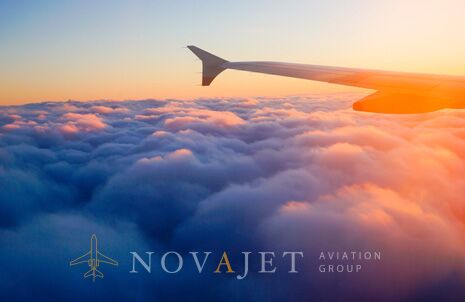 Save Time for Deals With Private Business Jet Travel
Many business professionals understand that timing makes a difference when it comes to securing a new account or preventing an established customer from turning to the competition. While much can be accomplished using various communication methods, there are times when nothing will do but a face to face meeting. That's where making use of a business jet to get to and from those meetings matters. Here are some of the ways that opting for private business jet travel will leave more time to focus on the deal.
Flexibility in Departure and Arrival Times
There are times when the window of opportunity is a small one. You must act now or the chance will pass you by. When this type of opportunity arises, do you really want to depend on commercial flights to get you where you need to go? At best, you may have to fly on standby status and hope that you can get on a plane tonight and be at that all-important meeting in the morning. A better way to go is to look into options for a Boeing BBJ jet charter. Along with the ability to book the jets weeks in advance, there is a good chance of being able to get on a charter flight that takes you directly to your destination by the end of today. Think of what that could mean in terms of arriving at that meeting looking cool, calm, and collected.
Eliminating the Waiting at the Airport
If you have ever taken a commercial flight in order to meet with a client, then you already know how much time is spent waiting. There's the wait while you check in your luggage, then the wait as you make your way to a check-in kiosk or for your turn at the airline counter. After that, there's the matter of getting to the right gate and waiting until it's time to board the flight. How many hours can these activities take before you finally get on the way? Compare that with booking a Boeing BBJ charter. Upon arriving at the airport, you do directly to the plan, hand your luggage over to the crew, and provide the ticket information that was emailed or texted to you at the time you reserved the charter. The flight is ready to leave within minutes of your arrival, so there's no cooling your heels at a gate.
Preparing For Your Meeting
It's true that you can manage some preparations for your upcoming meeting on any type of flight. The difference with a charter flight is that there is more room to work. Many flights have desks, conference tables, or at least roomy seats that make it easy to spread out your documents, electronic devices, and other essentials. You can manage a great deal of your advance planning for the meeting while you are in the air. By the time you land, much of the work is done and you can head straight to the meeting if necessary. You have the chance to earn or salvage a seven figure account but you need to act quickly. Which will it be? Will you book a commercial flight and hope you get there in time to win the day? Will you book a charter flight and get there as quickly as you can? If you want to save time and increase the odds of securing or keeping that account, a charter flight is the only reasonable solution.