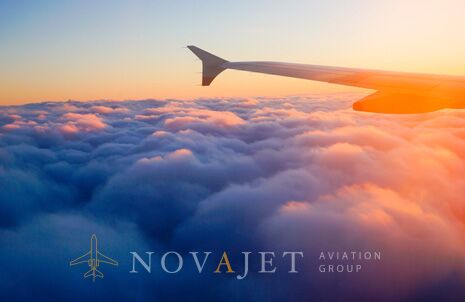 Prepared by Jenna Kitchings
How Much does it Cost to Maintain a Bombardier Challenger 600 per Year?
The Bombadier Challenger 600 is a mid-sized private jet produced by Canadair, as a division of Bombardier Aerospace. Spacious, economical and with super-efficient aircraft performance, the Challenger 600 offers the performance of an airline jet without the high associated costs.
How Much does a Private Jet Cost?
The price of a new private jet depends on whether the jet is a light, mid-range or heavy business jet. Within the Bombadier Range, light business jets cost in the region of $8 to $13 million; mid-range business jets in the $17 to $31 million range; and heavy business jets around the $50 million mark. A new Challenger 605 costs in the region of $27 million. Aside from the high fixed cost and ongoing maintenance costs, there are pilot and crew salaries, insurance and other variables to consider. Many companies are now opting to rent private jets instead.
How Much is it to Rent a Private Jet?
The cost to charter a plane or rent a private jet depends on a variety of factors, generally however, a small private jet can cost you in the region of $5000 per hour, whereas a large, full size jet can cost you up to $13 000 an hour. Private jet hire companies will usually supply you with a quote after discussing your requirements in terms of the size of jet required, the distance of the journey and the number of passengers flying.
Maintaining a Bombadier Challenger 600
All private jets are required to be periodically inspected and to undergo routine maintenance as required by the FAA (Federal Aviation Authority) in America, TCCA (Transport Canada Civil Aviation) in Canada or governing body within your country. There are a number of checks that need to be performed according to the hours that the jet has flown, or months or years that have elapsed between safety and maintenance checks.
It has been estimated that maintenance costs can run in the region between 10% and 45% of the total operating cost, depending on certain variables. The operating cost of a Bombadier Challenger 600 is approximately $5200 an hour and so depending on total flying hours, costs can quickly add up dramatically. As mentioned, with pilot salaries, hangar fees, crew training, insurance, maintenance and other costs, you could expect costs to be well in excess of $1m per year.
As a mid-sized private jet, the Bombadier 600 not only performs economically, but also has unrivalled cabin space in its' class. Private jets are expensive to buy, operate and maintain and so it is becoming increasingly popular to charter a jet instead of opting for outright ownership.