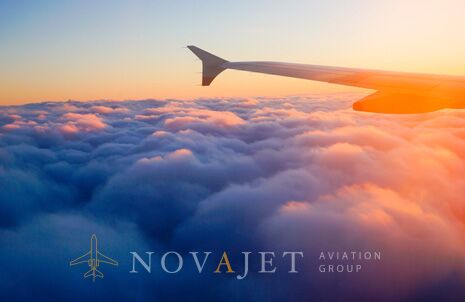 Private Jets VS Commercial Flight
Many people have the perception that private jets are a luxury only reserved for the wealthy; these is not the case anymore. Several options allow you to travel on a private jet without having to buy one. Chartering a private jet with a group of friends or family has now become more possible than ever before. Flying private offers several benefits over commercial flights, including some you may not have known.
Timesaving
With a private jet, the time saved is unparalleled. You can arrive just minutes before departure and be on the plane within minutes. For local flights, you can skip all the undesirable aspects of flying such as the invasive TSA and customs.
Privacy
Fixed Base Operators (FBOs) allow their client to arrive and leave without being seen. This is a plus for people in the limelight who have to deal with annoying paparazzi. Clients are also able to enjoy complete privacy during flight, and this allows them to carry out business on the plane.
Direct Access
One big advantage of flying private is the enormous number of airports you have access to. This means that you can land closer to your destination, reroute your destination in case of an airport shutdown and reduce lengthy ground travel. Most FOBs provide one-stop services such as car rental, limo services, and even hotel booking.
Service
In-flight service in a private jet supersedes that of commercial flights. The crews have fewer people to attend to, and this means that you get the best service all round. Commercial planes seem to serve the same kind of food; however, you can make a special order for your flight and experience a truly lavish experience.
Fly with your pets
Most commercial airlines relegate pets to cages that are stored in special holding areas; however, private jets recognize pets as members of the family. These means that you can fly with your pet right next to you. Regulations about pets may change when travelling to international destinations, but domestic flights are a great way of travelling with your pet.
Private Jets are Affordable
The cost involved in chartering a jest has reduced dramatically over the last few years making it even cheaper than some first class tickets. In some flights, it can be cheaper to charter a jet with family or friends rather than buying first class tickets.
Safety
Many private Jet operators have impeccable safety records. This is partly due to the training, certifications and continuing-proficiency requirements for pilots and crew members of the business aviation industry. In countries where there has been a poor safety record with commercial airlines, some companies will only allow their employees to fly on a private jet since they feel it's safer. When you own a jet, you have the opportunity to choose your pilots and crew members to guarantee your peace of mind.
Regardless of your destination, take your time to consider all the benefits and disadvantages of traveling by private jet or commercial airline. You might end up noticing that going private is the better option.