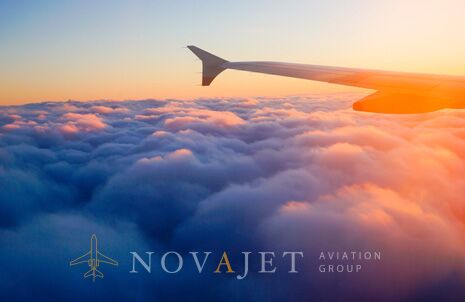 Renting a Private Jet For a Special Occasion? Here's What You Should Know!
You would like to make a trip for a special occasion. It could be a birthday gift for a loved one, a second honeymoon for you and your spouse, or a surprise holiday for the entire family. Whatever the event, choosing to fly by charter aircraft is a wonderful way to get things off to a great start. Here are some tips on how to choose the right type of charter and ensure that you and anyone else who is coming along has a wonderful time.
How Many People Are Going?
Before you reserve any type of charter, it makes sense to consider how many people will be along for the trip. It's possible to reserve a flight that will accommodate anywhere from two to a couple dozen people. When the plan is to make a short jaunt with just you and one other person, there's a good chance that a turboprop will do nicely. For larger groups, talk with a representative and find out which charters have enough room for everyone to be comfortable. Remember that if the flight is a longer one, you want enough space for people to move about the cabin instead of feeling as if they must remain in their seats the entire time.
When Do You Want to Leave?
One of the great things about arranging a charter flight is that you don't have to deal with the schedules associated with commercial flights. That makes it all the easier to come up with a departure time that's convenient for everyone who is going along. The charter provider can ensure the Hawker 800 is ready and waiting at the gate when you arrive. Since you won't have to deal with baggage checks and other tasks associated with a commercial flight, everyone proceeds to the waiting charter flight, boards, and settles in for the departure.
How About Something to Eat and Drink?
You also have more control over meals and snacks during the trip. It's easy enough to arrange for food through one of the caterers serving the charter company. Go for light refreshments, a casual meal, or maybe even something a little more ambitious if the charter flight happens to be the beginning of a special event like a second honeymoon. The meals can be planned in advance and all will be ready to serve any time during the flight you like. Remember to include something special like a chilled bottle of champagne or other selections depending on the nature of the occasion.
Other Features and Amenities That Make the Trip Comfortable
Are there other features or amenities that would make the trip more comfortable? Little things like having tables, adequate light for reading, seating that reclines, and other amenities will certainly come in handy. The representative can listen to what you have in mind and determine if something like a Falcon 2000 would work well, or if another flight would provide what you need.
Remember that the right type of charter flight helps to ensure your special event begins in a way that everyone will remember for years. Work with the team at the charter company to come up with a plan that fits right in with the special occasion that will take place at the destination. Doing so will ensure you enjoy every minute of the trip, even the departing and return flights.