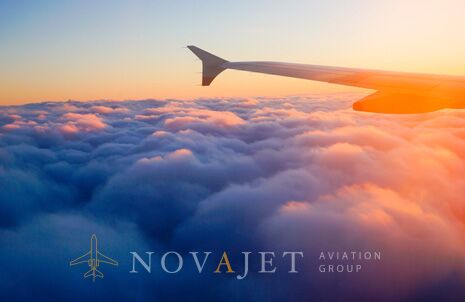 Wasting Time Stuck In New York Traffic? Rent A Charter Jet
Travel can be a lot of fun, but it can also be frustrating. After spending time stuck in traffic to get to the airport, you can look forward to long lines for checking in and spending hours at the boarding gate. What if you could travel without wasting all the time? If you arrange a jet charter New York instead, you could be in the air a lot sooner.
More Options for Flying Out
One of the first things you should understand about a jet charter in New York is that small charter flights can land and take off from venues other than large airports. What that means for you is being able to drive a less-congested route to get to the departure site. Instead of spending hours stuck in traffic, you have a relatively short drive. In terms of keeping frustration to a minimum, this one benefit will do a lot to keep your blood pressure in check.
Boarding As Soon as You Arrive
Another perk associated with a New York jet rental is the ability to board your flight upon arriving. Forget about lines or rushing to reach a gate that's at the other end of the terminal. If you happen to be boarding a jet charter to Tampa at a smaller air strip, you can often have someone drive you right up to the Lear jet itself. All you have to do is get out of the car, show your documents, stow your luggage, and settle into your seat. The flight will take off shortly.
Enjoying Your Flight
If you've never taken a jet charter from New York to any destination, you're in for a treat. Flying on a Lear jet charter is completely different from taking a commercial flight. The seating is wider and more comfortable, the choices for food and beverages are better, and you can even get up and move around with greater ease. These and other factors come together to make your flight to Tampa or any other destination much more comfortable.
Coming Home is a Breeze Too
Your jet charter to Tampa was great, but now it's time to return home. You will find that your New York jet rental is just as efficient and comfortable as the precious charter. Once again, you can forget about fighting heavy traffic and take off from a smaller air strip. The flight itself will be comfortable and relaxing. When your Lear jet to New York lands at a smaller strip, you gather your luggage, get in the car, and take a relatively quick route to get home. What could be easier?
The fact is that reserving charter flights for your outbound and inbound flights is an alternative that saves time in many different ways. You don't waste time stuck in traffic before you fly out or have to deal with it once you return. In between, you get to enjoy a relaxing flight in comfortable surroundings.
Why not try charter flights for your next trip out of town? Once you experience the difference, there will be no going back to commercial flights.