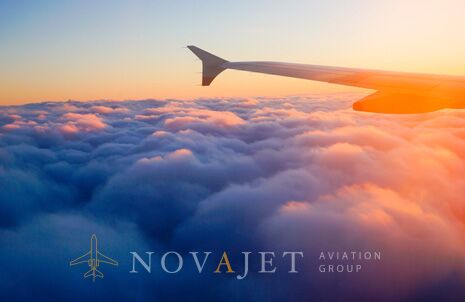 Prepared by Jenna Kitchings
Three Most Popular Conference Destinations in the USA
It's hard to think of an industry devoid of some type of annual conventions, conferences or learning events. Few of these events are held at the same venue year after year. A more likely scenario is that the annual event will be held in a different location from one year to the next. That makes finding the best and most popular conference destinations for those events a necessity. Here are three of the most popular options that consistently attract attention from conference organizers.
San Diego California
There's a lot to be said for holding a major event in San Diego. The city boasts well over a hundred hotels that are suitable for trade shows and conventions of several hundred people. Other venues in the city can provide space for classes, breakout sessions, speeches, and other conference elements with up to 30,000 attendees. Conference goers will also find quite a bit to do when the sessions for the day are finished. With 70 miles of beaches, catching a few rays somewhere other than the hotel pool is easy. Street markets provide plenty of amusements, and there's always the Zoo and the Aquarium. There are also helicopter and other pleasure flights that visitors can take to see the city and ocean from a different point of view. Those who love aerial photography will find plenty to photograph along the way. Owing to the cultural diversity of the city, attendees will find it easy to seek out cuisine of just about any type. The hotel concierge can provide suggestions if a guest is looking for something in particular.
Miami Beach Florida
The Greater Miami Area is home to three major convention centers with the capacity to host events designed for tens of thousands. The Miami Airport Convention Center is flanked with a number of hotels, allowing attendees to fly in on an Airbus business jet, check in to the hotel, and be within walking distance to all the convention activities. The Miami Convention Center has spaces that work well for small as well as large events. Over at the Miami Beach Convention Center, lodgings are close enough to walk to the day's activities then enjoy the nightlife found along the oceanside. There are also a number of hotels in Miami Beach that are perfect for conventions of up to a thousand attendees. With exhibit spaces, meeting rooms, and packages that include two meals a day and the option of a banquet on the closing night of the event, the planning will be much simpler.
Las Vegas Nevada
Air travel to Las Vegas from any point in the United States is simple. That's one of the reasons why it's such a great choice for a convention. The airport and a few other local airstrips are set up to receive charter flights with ease. The city itself offers convention options ranging from facilities designed for events with over 10,000 attendees to more intimate conferences in many of the resort hotels found in the main business districts. When it comes to entertainment options in the evenings, it would be hard to find a venue that offers a more diverse range to convention attendees. Airbus rentals to each of these three cities can be easily arranged. That ensures attendees who are coming from the same city can travel in comfort, manage the process of getting to their hotels with ease, and settling in to enjoy whatever workshops, classes, and exhibits are included in the convention plans. Check into charter flights for your next convention and find out why this mode of travel is really the way to go.