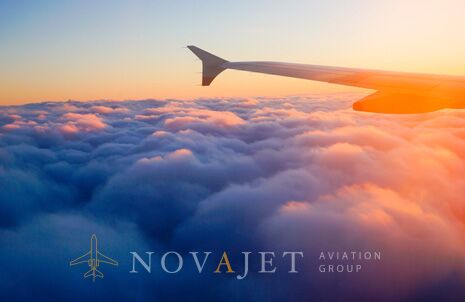 Where are Private Jets Kept at an Airport?
Although there may be thousands of privately owned jets around the country, most people don't give a second thought as to where these are stored when they aren't in use. However, in order to keep these costly machines in the best condition possible, it's essential that they be correctly stored when they are not being used. Below are a few places where private jets are stored at airports.
Outdoors
Many owners of private aircraft think that it is acceptable to store them outdoors permanently because they are flown in the open. While this is an option, it is not recommended. Over time, the condition of private jets that are not stored indoors or under a roof will deteriorate quickly. Paintwork will start to look dull and any decals that have been placed on the plane will fade quickly as well. Private jets that are not stored in a locked hangar or shed are also prone to being tampered with. A plane that has been vandalized in any way can also pose a serious risk if it is flown and the damage hasn't been detected.
Shared Hangars
A large number of private jet owners choose to rent space in what is known as a common hangar or 'gang hangar.' These hangars can accommodate a number of private planes and they are usually the least expensive option for storage purposes. While shared hangars may be the most affordable indoor storage option, there are a few potential risks involved. When a private jet shares hangar space with numerous other aircraft, there is always the possibility of damage occurring to it when any of them are moved around.
The cost of sharing hangar space for a private jet will depend on which space has been allocated to it. Spaces that are closer to the door area will cost more because it is more convenient to move the jet outside, whereas spaces further into the hangar will be cheaper. However, when spaces deeper inside the hangar are rented, jet owners may be required to give up to 24 hours' notice each time they want to fly. Planes that are parked in shared hangars may also be subject to higher insurance premiums.
Private Hangars
While these may be the most expensive option for storing private jets at an airport, they are by far the best option. In most cases, maintenance is allowed to be performed on aircraft in these hangars as well – unlike in many shared hangars that usually don't permit it. Parking a jet in a private hangar will ensure that it is not damaged by other aircraft being moved around and it will be less prone to being vandalized because access is strictly controlled.
It's important to remember that not all airports will have private hangars available for jets and/or other small aircraft. As a result, owners may have to ask around to find out which airport will be able to accommodate their plane for the most realistic rates.