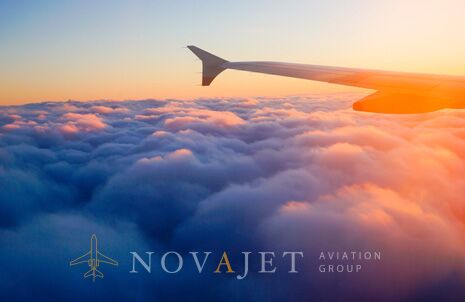 Prepared by Jenna Kitchings
3 Ways Your Georgia to California Corporate Trip is Easier With a Private Flight
There's a business trip you and several of your colleagues need to make. One solution would be to book seats on a commercial flight and hope for the best. A better solution is to arrange a jet charter from Atlanta to your California destination. While the latter is a great strategy for a number or reasons, here are three ways that this decision will be especially helpful.
Take to the Air When You Want
Choosing to travel on a private flight puts you in control of the schedule. Perhaps you and your team need to take care of a few things around the office before leaving. Maybe you need to arrive at the destination a little early and have the opportunity to check out a few things before meeting with the client. When you decide to reserve a jet charter, it's possible to leave any time you like.
When you rely on a commercial flight, you have to be prepared to deal with the airline schedule. It may or may not provide the time you need to take care of things at the office or allow you to arrive in time to take care of all the advance preparation you have in mind. Since there's also the potential for flights to be delayed and lead to missing a connecting flight, you could even be late for that important client meeting. None of these are concerns when you choose to arrange a jet charter to Long Beach.
Work While You are En Route
Another perk of private flights to Long Beach is that you have space to spread out and get some work done while you and your team are in the air. Many private jets are set up with work spaces as well as comfortable seating for those who need to relax a bit. Add in the fact that it's possible to arrange for Internet connections that make it possible to attend web conferences and possibly engage in some collaboration activity before you show your presentation to the client and it becomes obvious why the jet charter makes sense.
Remember by getting those tasks done while you are on the way, there is less pressure to deal with them when you arrive and check into the hotel. That allows you more time to go over the details and make sure nothing is overlooked before you and your team meet with the client.
A More Cost Effective Way to Travel
Many people assume that jet charters are more expensive than taking commercial flights. On the surface it may seem that way. In fact, you and your team will find that the charter flight ends up saving money.
Consider how much it would cost to purchase tickets for every person who will be going along for the client meeting. Factor in the work hours that can be generated during the flight proper. Now consider how your ability to get to California at a time that's convenient for your client enhances the business relationship and strengthens ties. When all these factors are considered, going by a commercial flight doesn't seem like such a great bargain after all.
These are only three of the perks associated with charter flights for business trips. You'll find others that also make this approach practical for your purposes. Try this approach one time and see what benefits result. It's a safe bet that this mode of travel will become one of your most powerful business resources.