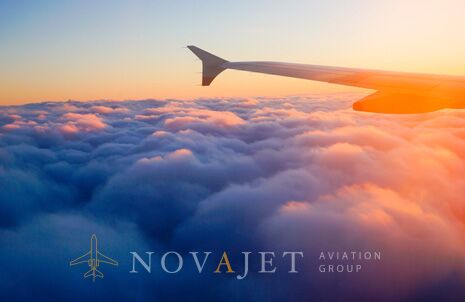 3 Celebrity Entrepreneurs Who Swear By Private Jet Flights
Owning a business jet or having a standing arrangement with a flight service makes a lot of sense. That's especially true for entrepreneurs who need to get where they are going without the hassle of commercial flights. Over the years, many entrepreneurs have become the proud owners of vast empires and now would not think of traveling in anything less than a private charter or jet. Here are three well-known business professionals who swear by these flights and urge others to make use of them when they can.
Bill Gates
It would be hard to find anyone on the planet who has not heard of the founder and the inspiration behind Microsoft. There was a time when Gates was not considered the richest man in the world. In fact, there were plenty of people who doubted his vision for a company that would come to dominate the world of technology.
Over the years, Gates made use of jet charters as well as online methods to connect with investors, developers, and explore the possibilities of becoming involved with various charities and social action organizations. These days, he has a Bombardier BD-700 Global Express with a seating capacity of 19 at his disposal. Referring to it as his guilty pleasure, Gates and his wife put the private jet to good use as they continue to look into ways to use their fortune to make the world a better place.
Clay Lacy
If you have never heard of this entrepreneur, you may have heard of the private jet company he founded. In 1968, Lacy established the first service supplying executive jets to customers in the western portion of the United States. As a former airline captain and a military aviator, Lacy was no stranger to flying. He saw a need for charter jet services and set out to create a company to provide private flights to anyone who wanted to travel in style but did not want to be restricted by airline schedules.
Much of the success of today's private charter services owes a debt to Lacy. It was he who came up with new strategies and worked closely with manufacturers to ensure private charters were as comfortable and efficient as possible. Over the years, Lacy's company has provided thousands of flights to all sorts of business and entertainment customers. As someone who believes in what he sells, he continues to travel using the service he founded.
Kanika Tekriwal
While she hasn't reached the age of 30 yet, Kanika Tekriwal has already overcome a number of obstacles. After beating cancer when she was 21, she has gone on to found a private jet charter company based in India.
Founded in 2012, JetSetGo is on the scene at a time when India's air travel industry is growing. In fact, there are those who predict the market will surpass the United Kingdom as the third largest aviation market by 2026. The company's fleet of 16 jets allow customers to take short jaunts or arrange for overseas round trips if the need arises.
Like her clients, Tekriwal knows the value of being able to travel without having to deal with commercial flight schedules. She sets the example by relying on her fleet to make business trips around the world as she continues to expand her dream.
Now is the time to join those who enjoy private flights as a way to get business done. Consider using an Airbus charter for your next business trip. Once you try this travel method one time, you will never want to go back to commercial flights.