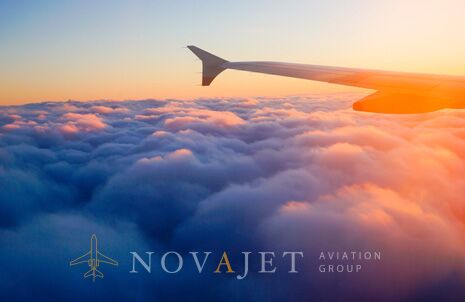 How Can I Lower the Costs of Renting a Private Jet for Business?
You know from experience that using a business jet to get to and from important meetings pays off in the long run. In the meantime, there's the matter of paying for that charter flight. What you may not know is that it is possible to lower the cost of your flight without having to compromise on the quality, convenience, or comfort. Here are some tips that you can put to good use on your next trip by private jet.
Book Directly Through the Provider
Have you booked your charter flights through a third party in the past? While that's convenient, the expense will be a little higher. With a third party brokering your flight plans, the cost for providing those services will inflate the overall cost. If you choose to arrange your next private jet hire directly with the provider, you could save quite a bit of money.
Choosing a Different Airport Near Your Destination
Another way that you might lower the overall cost is flying into a different airport. Perhaps there are two or even three locations to land that would still have you close to your destination. Find out how much it would cost for your low cost jet to land in each one. Depending on your destination, the difference in cost could be in the thousands of dollars.
Share Your Flight With Other People
Another strategy for trimming the cost of your private jet hire is to ask the provider if there are others who happen to be going to the same destination around the time you would like to leave. If so, find out if it would be possible to share the expense of the flight with those other travelers. As long as there is plenty of room for everyone and you can be a little flexible with the departure time, choosing to fly with a half-dozen people you don't know could save a tidy sum. It could also give you the chance to make a friend or cultivate a new business contact.
Older Does Not Mean Less Efficient
While you may like the idea of flying on one of the newer Cessna rentals, have you considered the cost advantage associated with flying on an older charter jet? The fact that a jet is nearing ten years of active use does not mean it's any less efficient or safe. In fact, it has likely been refurbished so that it has all the amenities of a new jet anyway. The benefit is that you still travel in comfort but pay less. When you consider the fact that taking a commercial flight could mean traveling on an airliner that is nearing the two-decade mark and has seen little in the way of renovations to the passenger space, that refurbished jet charter will look like an even better deal.
These are only some of the ways you can trim the expense associated with choosing a private jet charter. Talk with the provider about other strategies that people use to keep the costs more affordable. Before long, you will find a way to arrange your travel plans so that you can enjoy a charter flight for less money. And in case you still need jet rental financing take a look at companies that offer personal loans for various needs.