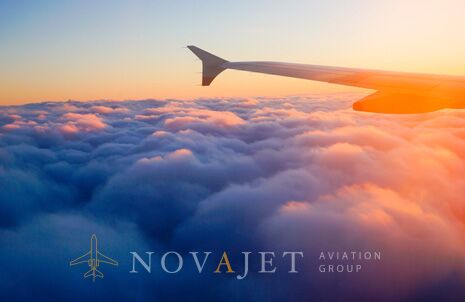 What's the Target Market for Private Jet Charter?
Many people are under the impression that only celebrity figures and a few famous sports people use or charter private jets, but this is no longer the case. Over the past few years, private jet charter services have become a lot more common than people think This has resulted in the target market for these services changing somewhat. Below are some examples of who uses these services the most nowadays.
The United States
According to information provided by the general Aviation Manufacturers Association, the U.S. currently makes up almost 50% of the world market for private jets and charters. Europe follows with around 20.8% of the market, Asia Pacific almost 12%, South and Latin America just over 11.5% and the Middle East at a mere 6.1%. However, all of these figures look set to grow exponentially over the next few years.
Sports Supporters
One of the most popular times that private jet charter services are booked is during prominent sporting events. To date, the most popular event that charter jet bookings are reserved for is the Super Bowl. More than 600 private planes landed at the New Orleans Lakefront Airport for the Super Bowl Game in 2013. While this figure may not seem high, the airport usually only has 125 landings on an average weekend.
Businesspeople
These days, it's not only top notch executives who schedule private jet charter services. More and more ordinary businesspeople are realizing how they can benefit from hiring private jet charter services. When hiring private jet charter services, the need to check in a few hours before a flight is eliminated. Luggage on charter flights is not handled by numerous flight crew members, which means that valuables will also be far safer.
This can save a tremendous amount of time in the life of a busy executive or manager because it enables them to use their time in more efficient ways – many use the opportunity to hold meetings in the air while flying between destinations as well. A large number of businesspeople have stated that they hire private charter services so they can visit more than one branch of their company per day as well.
Booking a Private Charter Jet
When booking a private charter flight through NovaJet, you will not only be able to specify which airport you'd like to take off from and land at; you are provided with the option of choosing from a wide range of jets as well. This ensures that you arrive at your destination in style. Unlike commercial flights that have strict takeoff and landing times, private charter jet flights can be organized for times that are most convenient for you.
NovaJet is one of only 5 top rated private jet companies in Canada. This means that you will receive unparalleled service from our team at all times. If you would like to find out more about how you will be able to benefit from using our private jet charter services, contact us today.