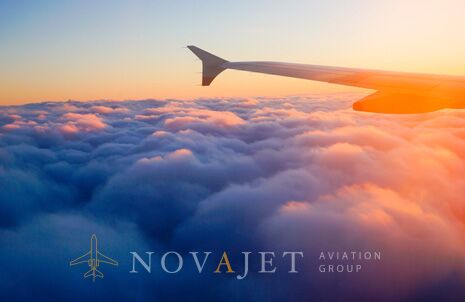 Prepared by Jenna Kitchings
Jet Charters Are Now Affordable: Everything You Need to Know About Renting A Jet
Whether the plan is to make a trip for business or pleasure, there is more than one way to fly. Before you attempt to book reservations on a commercial flight, find out what it would take to rent a private jet. Here are some basics to address before you contact a charter company and begin to make arrangements.
Determine Your Departure Time
When would you and your fellow travelers like to leave? Unlike commercial flights, you do not have to pick something from a schedule. It's simple enough to book whatever departure date and time you want with a jet charter in New York. The only thing that would delay your departure is unfavorable weather conditions.
Decide How Many People are Going
There are luxury private jets designed to seat only a few people and some that would easily accommodate a couple dozen with room to spare. Before you contact the charter company, determine how many people will be going along. Perhaps it will be just you and your family jetting to a vacation destination. Maybe the plan is to take along several business associates for a conference, convention, or as part of a team to secure a new customer account. By knowing how many people will be going along, you help the charter company representative identify which jets would be right for your travel plans.
Identify the Destination
One of the nice things is that private flights can land anywhere that commercial flights can, plus quite a few more smaller airstrips. That can come in handy if you are traveling to a location that is near rather than in a major city.
Based on where you want to go, the private flight may be able to land much closer to the actual destination. If there is an airstrip closer than the main airport, the result is less travel time for you once the jet lands. It also will mean getting to the hotel faster and being able to start preparing for whatever you plan on doing the following day.
Decide if You Need Anything Special for the Flight
What will you need to make the flight more comfortable and practical? A jet charter to NYC will come with comfortable seats, but what about a meal while you are in the air? Would it help to have a conference table for a meeting during the trip? By defining what features and amenities you need, it will be easier to choose the right jet for your party.
Contact a Reputable Charter Service for a Quote
Once all the basics are settled, contact a reputable charter jet service and talk with a representative. It will be easy to match your needs with the right jet and ensure everything is ready. The representative will provide a quote based on your request and possibly answers to a few questions the rep asks during the process. Assuming you like the quote, book the reservation and get ready to enjoy a great trip.
Keep in mind that traveling by a charter jet is more cost-effective today than at any time in the past. When you factor in the time savings, the ability to get things done while you are in the air, and the flexibility of this approach to travel, it's easy to see why it will be the most practical way to fly.