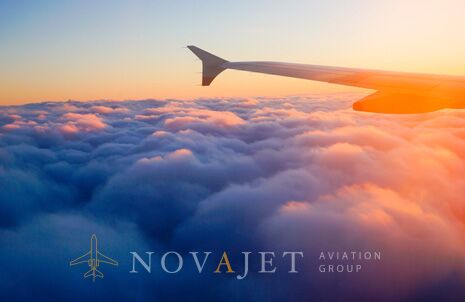 Prepared by Jenna Kitchings
All You Need to Know About Renting Private Jets
Have you ever thought about renting a private jet? Is the process difficult? Can anyone arrange for a private jet for rent? If you really want to know if this travel option is for you, read on. Here's everything that you need to know about the process of finding and reserving a jet for your next business or pleasure trip. 
Who Can Arrange a Jet Rental? 
Just about anyone can charter a private jet, provided they have the resources to do so. That means you could book a jet for a business trip. The reason could also be taking the family on a vacation. You could even consider arranging for a private jet for hire just for you and that someone special if you want to celebrate an anniversary or possibly create a romantic setting to propose. 
I Need to Get Somewhere Now. How Soon Can We Leave? 
While policies vary from one charter service to the next, most are set up to manage trips that come up at the last minute. It's not unusual for a service to offer flights with as little as two hours of advance notice. 
That means if you find out at 3:00 p.m. that your biggest customer wants to see you first thing in the morning, you could have a private jet ready to go when you get off work. This arrangement means you can get to your destination, check into a hotel, get plenty of rest, and be at your best when you meet with the client in the morning. 
Can I Make Changes to the Schedule Once I Confirm My Reservation? 
Most charter services are set up to make changes to a schedule once you have a reservation in place. This may include making a landing along the way so that you can pick up someone who is also going to the meeting or spending the vacation with you. 
In the case of a business trip, a change in plans could be something like deciding to not land at a major airport, but to land at a smaller airstrip because your client has decided to meet at home rather than drive into the city for the meeting. While you did not know about the change in venue until the last minute, the charter service can easily alter the flight plan so there is permission to land at the smaller airstrip. 
What Credentials Do I Need? 
You'll need the same credentials as for any domestic or international commercial flight. That means some acceptable form of identification that includes a photograph, and a valid passport if you plan on flying to an international location. If there are other documents required at the destination, those should be in your possession before the flight departs. 
If I Need to Cancel, Will I Incur a Fee? 
The typical charter service makes it easy for the client to book a private jet. Most do allow a short window of time in which you can cancel without owing a fee. Once that window has passed, you can expect to pay something for the cancellation. 
For example, you book a jet four days before the trip. The service has a cancellation window that would allow you to call a minimum of 24 hours in advance to cancel the trip. If you call the morning of that trip, you will owe a cancellation fee. 
Can I Buy One Seat? 
When you charter a jet, you are chartering all of it. That means every seat on the jet is yours to use as you see fit. That works well when you are traveling with several people, since it's the same price whether there is one person on board or ten. 
Keep in mind that most charter services do have jets with varying seating capacities. It it will be just one or two of you on the trip, there are smaller jets that are less costly to rent. At the time you contact the charter service and provide information about how many people are going, the staff will recommend certain types of jets based on seat capacity as well as the amount of distance between your point of origin and the destination. 
How Many Seats are on a Typical Charter Jet? 
There are smaller jets with a total passenger capacity of as few as six. Others will accommodate as many as eight. You'll find the largest private charter jets has room to seat up to 18 passengers comfortably. 
Keep in mind the larger jets do tend to have more amenities. That doesn't mean the smaller jets aren't roomy and comfortable. It just means that rather than having a lounging area for you and your two or three companions, the space is more likely devoted to ensuring you have seating that's comfortable and roomy. 
How Much Does It Cost to Rent a Private Jet? 
A number of factors go into determining the cost of chartering a private jet. One has to do with the total seating capacity and the speed of the jet. Another key factor is the distance between your point of origin and your destination. Many charter services also take into account if you are planning a round trip with only a few hours between arriving at the destination and making the return trip. 
The best approach to determining the cost is to contact a service, outline what type of trip you are planning, and ask for a quote. When you factor in the time savings, the convenience, and other benefits offered by taking charter flights, the price is likely to be well worth it. 
How Do I Pay? 
Many charter services require all or at least most of the fare in advance. Most prefer a wire transfer, since that mode of payment can be confirmed quickly. You will find some that will accept credit card payments. If you are going on a business trip and your employer has an account with the charter service, it may be possible to have the cost of the flight invoiced. Always check with the charter service about payment arrangements before booking a jet. 
How Far Can You Fly on a Private Jet? 
It's possible to travel thousands of miles on a chartered jet. Depending on the distance and the type of jet you select, it may be necessary to make a fuel stop along the way. At the time you book the reservation and select the jet type, the staff will let you know if there will be a need to stop or if the jet's fuel capacity will allow you to travel all the way to your destination without any stops. 
Can I Book a Quick Round Trip As Well as a One-Way Trip? 
Charter services are generally happy to accommodate clients who need to make a quick trip and return later the same day. This helps to avoid what is known as an empty-leg flight. Rather than the jet having to return to the original city without any passengers, the service all arrange for the pilot to remain at the airstrip while you conduct your business. Once you return to the strip, the jet will bring you home. 
Are There Designated Areas For Boarding Charter Flights? 
Many terminals and strips that receive charter flights do have designated areas for boarding and debarking. They are typically referred to as fixed based operator terminals or FBOs for short. It's not unusual for a representative to meet you as you arrive at the airport and escort you to the terminal where your jet is waiting. In some cases, you walk out to the jet for boarding. At other facilities, a car may drive directly up to the jet, let you out, and then drive away from the strip before the jet begins to move into line to take off. 
How Much Luggage Can I Bring Along? 
The amount of luggage you can bring without incurring any additional costs will vary. On most jets, each passenger is allowed on carry-on bag and one bag to stow. With the larger charter jets, there is room for additional pieces. 
That comes in handy if you and a few other people are attending a trade show and bringing along the company exhibit to set up. Along with the personal luggage for each passenger, it's possible to transport the crates containing the exhibit, the brochures and other items you will display, and even any audio-visual equipment that you plan on using as part of the display. 
To know for sure what you can bring along, talk with the staff at the time you charter the flight. They can provide details about any additional charges associated with luggage and other items above and beyond what you are allowed as part of the basic cost. 
Is a Private Jet Faster? 
There are definitely times when opting for a private jet is faster than taking a commercial flight. Some of the time savings has to do with being able to depart the moment you arrive at the airport. There is no waiting around for hours at a gate until you can board and be on the way. 
A charter jet also tends to use a flight plan that is more direct and also relatively free of some of the air traffic that's involved with commercial flights. The result is that a commercial flight that could take a few hours could take no more than an hour using a private charter jet. 
Are Private Jets Safer? 
Choosing to travel on a private jet is at least as safe as taking a commercial flight. In some ways, it's a lot safer. All charter jets must meet the same safety requirements that apply to their commercial counterparts. That means ongoing maintenance, thorough checks before leaving an airport or airstrip, and even a series of safety checks while in the air. 
The pilots selected by charter companies have the same training and credentials as pilots who fly commercial jets. That means they fully understand safety protocols and know how to protect passengers in the event a problem arises. 
One issue that is less likely to occur with a private jet is hijacking or some sort of threat by a terrorist. Historically, commercial flights have been more vulnerable to these types of events. From this perspective, the odds of being on a flight that's hijacked or held hostage by a terrorist is much lower if you are on a charter jet. 
Can Private Jets Land In Areas Where Commercial Jets Can't? 
Any private jet charter in Canada or any other location in North America can land at any airport that routinely accommodates commercial flights. In addition, private jets can land in a number of places that commercial flights are not allowed. That includes smaller airstrips that are located in suburban areas or even some rural areas. 
This is great news if your intended destination is near rather than in a metropolitan area. Instead of having to land in at a major airport and then arrange ground transportation for the remainder of the journey, the private jet service could fly you into a strip that is just a couple of miles from your intended destination. Think of the time and the hassle that will save you. 
The decision to call a charter company to arrange a flight is often more practical and ultimately more financially sound in a number of scenarios. By factoring in all the benefits of this mode of travel versus taking a commercial flight, it's easy to see what taking a jet charter makes a lot of sense. If you have a trip coming up and wonder if this approach would work well for you, call a charter service today. Once you understand how the arrangements are made and how flexible this approach to flying happens to be, you won't want to travel any other way.