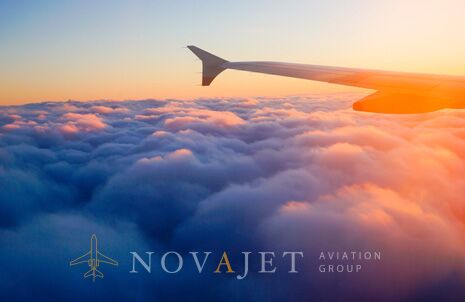 Prepared by Jenna Kitchings
Time Is Money - Save It With Chartering Jets From Miami
Have you ever needed to make a business trip at the last minute? If so, you know how frustrating it can be to deal with flying standby on a commercial flight. The fact is that choosing to arrange for a jet charter Miami will save you time in quite a few ways. Since in your situation time is definitely money, that's an important factor. Here are some examples of why arranging a jet charter from Miami to your destination makes a lot of sense.
No Worries About Delayed Departures
Flying standby on a commercial flight provides no guarantees of when you will get on the way. You could spend most of the evening and into the night waiting to get a seat on a red-eye flight to your destination. If you need to be in front of a client first thing in the morning, making the best impression after being up all night will not help matters.
By contrast, reserving a Miami jet rental to get you from New York to that meeting in downtown Miami means leaving at a decent hour. The charter flight is comfortable enough to enjoy a nap on the way. If you like, it's possible to work on the presentation you will present to the client in the morning. That flight will also get you to Miami in plenty of time to check into a hotel, get a good night's rest, and be fresh for the meeting. If the plan is to salvage an existing account or win a new one, being rested, confident, and sharp will increase the odds of accomplishing the goal.
Helicopters Are a Possibility Too
What if your meeting is not in Miami? Perhaps it's an hour's drive away. It's possible to get a charter flight to Miami and then rent a helicopter that will take you from the air strip to a spot closer to the city of your choice. Arrange for the rental car to be at your hotel for use the following morning. You'll save a lot of time and be more prepared for that important meeting.
Getting Home and Setting the Wheels in Motion
You accomplished your goal. Now it's time to keep the promises made to the client. Some of them are put in motion with a few phone calls. Others will have to wait until you get home. Thanks to arranging a get charter from Miami to your home town, you can be on the way in no time. Your Miami jet rental will take off as soon as you are on board. That means you can be back in town tomorrow morning and start fulfilling your commitment to the client.
When business revenue is at stake, there's no time to book commercial flights and hope for the best. Set up a charter flight to get you as close to the destination as possible. Rent a helicopter for the last leg of the journey if necessary. In the long run, you save time and protect or increase your company's revenue stream. Remember to treat yourself to something nice once all the work is completed.