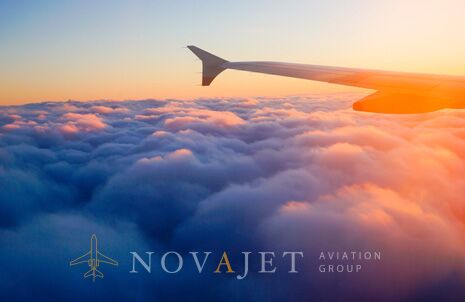 Prepared by Jenna Kitchings
The Joys of Private Jet Travel to Any Destination
There's a lot to be said for private jet travel. While many business professionals already understand how charter flights make a difference when it comes to getting to and from a pressing engagement, the fact is that people can benefit from the joys of private jet travel no matter where they are going. Here are some of the advantages that you will enjoy by choosing a charter flight for your next vacation.
Easier to Board the Flight
With private flights to El Paso and other destinations, there is not the long line required to check in and no time spent waiting at the departing gate. You are able to move straight to the area where the jet is waiting. It takes only a couple of minutes to board and settle in for the flight.
The Ability to Fly Directly into So Many Destinations
Did you know that the number of flights destinations that allow for the landing of private jets exceeds those that are equipped to handle larger commercial flights? What this means for you is being able to fly directly to your destination instead of to the nearest large airport. There is no need to then change to a smaller flight or rent a car to finish the last leg of the trip. All you have to do is sit back and relax as the pilot gets you where you want to go.
More Leg Room
If you felt as if your seat on that last commercial flight seemed smaller than it was before, you are not imagining things. The fact is that the average seat on the airliners of today are smaller by a noticeable margin. While that may not be a big deal when you will only be in the air for an hour, it becomes a major irritant when you are flying across the country.
With a charter flight, you can look forward to having enough room to not feel cramped. That includes more leg room. Instead of feeling as if you have to rest your chin on your knees, it's easier to sit in a comfortable position and look out a window as the clouds roll by.
Better Food
The seat size isn't the only thing that's changed over the years. Many people are less than happy with the food served on many commercial flights. The situation is even worse if the flight only offers snacks instead of meals. You can be quite hungry by the time you reach your destination.
With a jet charter to Sacramento or other destinations, you have the opportunity to choose the type of food that will be served. Along with enjoying something more tasty, this also makes it possible to take into account any food allergies or dietary restrictions.
There are plenty of other reasons why you would want to go with a luxury private jet instead of a commercial flight. Contact a local provider today and learn more about what is included. After that first trip, you'll never want to travel any other way.