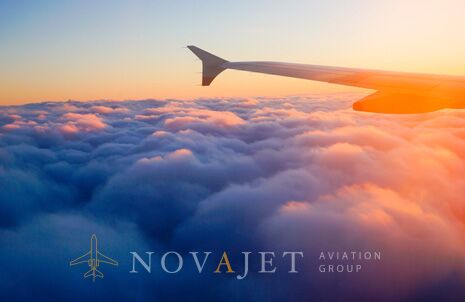 Worldly Advice From Lessons Learned at 30,000 Feet
Perhaps you are about to enjoy your first flight on a chartered flight. Along with understanding how to prepare before the flight, it's important to learn a bit about how things will go while you are in the air. By following the advice of seasoned fliers you will fit right in and soon find that this mode of travel is one of the best you've ever experienced.
Engaging the Pilots
While it's true that the pilots are there to take care of you, there are times to engage them in conversation and times when they should be left to their tasks. When the pilot is taking off or landing the jet is not a good time for conversation. If the weather is a bit rough, you would do well to refrain from asking where the snacks are stashed until the skies are clear again.
Keep in mind that the pilots want to make your air travel as comfortable as possible. That includes caring for your safety. When they have reached the proper altitude and the weather is clear, feel free to chat with them about anything you like. During those times when they need to be free of any distractions, settle into your seat and hold all questions until the time is right.
Enjoying and Capturing the View
Many charter jets are designed so that passengers have the opportunity to enjoy the view. You may even like the idea of taking a few images to show your friends how well you do with aerial photography.
Remember that it's a good idea to not take photos of others unless they grant their permission. Aim the camera out of the window or viewing port and snap away to your heart's content. You'll get some great shots of cloud formations, the rolling land as you fly over, and possibly some of the most breathtaking views of city skylines that you have ever seen.
Amusing Yourself During the Flight
While there will be something to read and likely some form of entertainment to watch during the flight, feel free to bring along some things to amuse yourself as the Airbus ACJ319 for rent cruises toward the destination. This is especially important if you are traveling with young children. Allowing them to bring along favourite toys or devices that help them pass the time will make the flight more enjoyable for everyone.
If you forget to bring anything along, don't despair. It's not unusual for a charter jet to contain a reasonable amount of reading material and some other ways to occupy yourself during the flight. Between enjoying the view, talking with others, and catching up on your reading, it will be time to land faster than you anticipated.
When a commercial flight will not get you there in time, turn your attention to chartering an Airbus business jet. Even if you've never flown like this before, it won't take long to settle into the routine and enjoy every minute of the flight. In fact, you may not want to travel any other way after that first time.