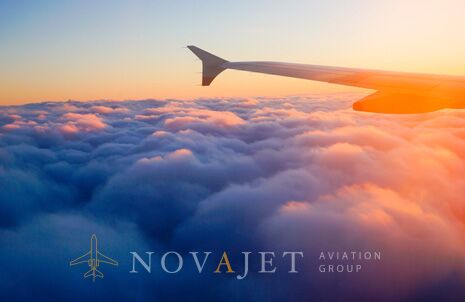 The Importance of ARGUS Platinum and IS-BAO in the Aircraft Charter Industry
NovaJet Aviation Group is proud to be one of a select few ARGUS Platinum-rated aircraft operators in Canada. Platinum, the highest of the four tier ratings, is only available to aircraft operators and reserved for operators who have passed an on-site audit and have a functioning Safety Management System (SMS) and Emergency response plan. NovaJet Aviation Group is also IS-BAO accredited.  
What is ARGUS?
ARGUS International is an independent, unbiased third-party partner that works with aircraft management companies around the world to help them reach their safety goals.
The Platinum rating is the highest available accreditation and the strictest rating for operational safety. It means that NovaJet Aviation Group haspassed not only onsite ARGUS audits, but also has:
An in-depth historic safety analysis

Well-documented records for operations and management

 

Performed pilot background checks

A clear emergency response plan

A functioning SMS (Safety Management System). A functional SMS implies that NovaJet Aviation Group are 

able to

 evaluate and mitigate risk while adopting best practices regarding safety issues.
ARGUS specifically noted that the management team was cohesive, energetic and focused on quality processes and operations. They even added that the Company President, Director of Maintenance and Director of Flight Operations are highly experienced and dedicated to their aircraft management company maintaining a safe and professional operation.
What is IS-BAO?
IS-BAO stands for International Standard for Business Aircraft Operations. It is an international standard of best practices that upholds professional operations in the aviation business community.
Similar to ARGUS, audits are not performed by people within the organization but rather independent, third parties who are certified by the International Business Aviation Council (IBAC). IS-BAO evaluates the following factors and the procedures in place to deal with them within the aircraft management company during their audits:
SMS

Transport of dangerous goods

Organization of personnel

Aircraft equipment and maintenance

Standard operating procedures

Training programs

Company operations manual

Environmental management

Domestic and international flight operations

Emergency response plans

Occupational health and safety

Security
The IS-BAO accreditation further demonstrates NovaJet Aviation Group's commitment to Safety and operational best practices.
Why Travel with NovaJet Aviation Group?
The combination of ARGUS Platinum rating and IS-BAO certification highlights NovaJet Aviation Group as a global leader in safety and risk avoidance as well as professionalism. You can rest assured that you are safe while in the air or on the ground. To learn more about NovaJet Aviation Group's business operations and safety procedures, contact by calling 800-979-4538 or by emailing info@novajet.ca.
A team member would be happy to walk you through everything in place so that you can have full peace of mind while flying with NovaJet Aviation Group. Keeping customers safe and satisfied is a top priority.