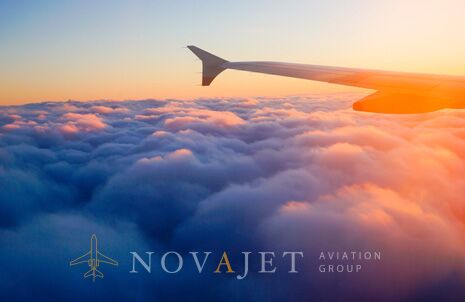 Reducing The Risks Associated With The Usage Of Private Jet Charter Brokerage Companies
New brokers are continuously appearing in the industry, all promising to arrange the best private air charters on behalf of their clients while at the same time acting as their agent. How comes, you may ask. Well, in private jet charter arena, there are no real barriers as to who enters the arena, meaning that anyone can promote and call himself an air charter broker. To manage the risks associated with the usage of services provided by these companies, it is recommended to let a reputable and quality organization handle your private air charter requirements.

Although the FAA and DOT government departments are continuously reviewing and enforcing the best business practices, there are no set entry requirements, government-set rating, or broker approval rating for these air charter service providers. Not only this, the fliers assume the risk of choosing and using charter services on offer by these brokers.

Categories of air charter service providers


There are two main categories of air charter service providers; the brokers and operators.

•    Air charter service brokers: These service providers do not manage, own or have control over the charter aircrafts. Theirs is to put together flights for the clients or for charter operators. They represent either the aircraft operator or the client in arranging charter flights. They typically have an industry-wide reach, meaning that they can arrange flights at any time of the day or night and offer an array of charter aircraft options for a single flight.

•    Operators: Operators earn and hold FAA Air Carrier Certificates that allow them to work. They are also held under specified operation specifications that are set by the Federal Aviation Association for their specified flight processes. They are occasionally inspected by the local Flight Standards District Office (FSDO). The operators might lease or own their aircrafts, or manage aircrafts for individual owners. In simple terms, they operate charter and personal flights with aircrafts under their management.

Here are five tips to help manage the risks associated with using private jet charter brokerage services.

1.    Start by researching the charter flight organization, its personnel and their specific aviation experience

Because new brokers have surfaced in recent months and years, it is important to do some background research on their aviation experience before doing business with any. With no government accreditation, oversight, certification or registration, becoming a flight broker is quite easy. As a result, their performance can't be guaranteed unless a background research is carried out as many have been part of prior failures, bankruptcies, or were removed by successful brokerages due to one reason or another. So it is important to check the history and aviation experience of the brokers before opting to do business with them.

2.    Request to see a service provider's liability insurance certificate

Also referred to as errors and omissions insurance, a Professional Liability Insurance Certificate is an important document as it acts as a proof that you are protected from any processing mistakes in booking, financials and scheduling transactions. Without this document, then the client becomes liable for any errors the broker makes while performing on a client's behalf when arranging his flight with the aircraft operator. Simply put, the client could end up paying a lot of money if the broker makes a booking mistake while acting on his behalf.

3.    Ask for copies of  the IRS Form 720

If a broker or operator has not been paying his excise taxes, then the client becomes liable for the unpaid duties. The IRS is known to have in the past tracked down the passengers when a broker fails to remit the required flight excise duties. This is even after the said passengers have paid the whole amount tax amount of tax dues when booking private charter flights. Because the brokerage acted as the client's agent or on his behalf, the client automatically becomes liable for the unpaid excise taxes.

4.    A background check need to done on the organization offering the charter flight services

Before settling for any flight brokerage or operator, it is recommended that you perform a background check on it, its personnel and past customer experiences. Has any of the organization ever filed for bankruptcy, had tax liens, its personnel convicted of a felony, and so forth? It is not uncommon for delinquents or felons to be in key positions as there are little requirements to becoming an air charter broker. Fortunately, background checks on all air charter brokers and their work experiences can easily and cheaply be done online.

5.    Request for a broker's D-U-N-S number (Dun & Bradstreet rating) or any other verifiable credit history records

Checking air charter service provider's credit history and rating records is very important as there are some brokers who have not paid bills for charter services they purport to offer in the past. Failure to do so puts you at the risk of having to settle the bills yourself even though you already gave funds to the broker for the charter.

Though this is not a complete list of the key components for air charter service risk management, it will help you evaluate the competency and quality of an air charter brokerage organization you are planning to use. The list is meant to make you aware of crucial risk management areas that the chartering public does not consider.