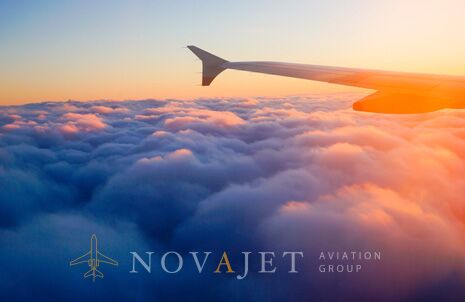 Saving Money Strategies For Businesses: Private Charters Versus First-Class
When it comes to doing business, time is the most valuable commodity. While some CEOs consider that flying first-class constitutes the best way to save time, let's not forget that you are at the mercy of the airlines. Because flying via commercial airlines entails limited flight menus, adapting your schedule to the one of your flights and undergoing airport security checks – even if you're flying first class – a private air charter is considered a far superior choice in this context.
Aren't private charters expensive?
Granted, booking a private jet for a business meeting in another town entails spending more cash than if you were to purchase an airline ticket. Moreover, certain airlines allow you to enjoy a truly luxurious experience in first and business class, while being able to save thousands of dollars. However, you will have to ask yourself what is more important during business travels, time or money?
As it turns out, if you can save one, you are bound to be able to save the other. Because a private charter permits you to waste less time and avoid the nuisance of late arrivals, this can also translate into winning more customers and contracts. Arriving on time, fresh and helping your company appear as a serious business partner are three of the less-known benefits you stand to gain by choosing private jet services.
Top reasons to choose private jets
Even though private charters help improve the company's brand and image as well as reel in additional clients and revenues, many CEOs today view these services as a luxury. Without denying that private charters are luxurious, the real advantages of booking this service are convenience and efficiency. Following are some of the reasons to opt for private flights instead of first-class tickets.
• You can dictate the schedule
Because private jets aren't tied to the same hub and spoke networks used by commercial airlines, you have absolute freedom in terms of dictating the schedule. In fact, if the aircraft's fuel capacity permits it, you might even be able to reach your destination directly, and that alone can save you a huge amount of time. Moreover, since private charters can climb faster than traditional planes, it also entails that you will be flying above the traffic. Lastly, take note that they can avoid bad weather and their design has extra flexibility that allows them to capture better winds and fly faster.
• You can enjoy all the privacy you need
More often than not, CEOs choose to fly business class thinking that is the perfect spot to have a private conversation. Unfortunately, this is false as you can never be sure about who may be listening in. Thanks to private jets, now you can skip the pre-flight grapple occurring in large commercial terminals. Once you get onboard, the entire cabin automatically becomes your private space where you can work and discuss business without the fear or prying eyes. According to a survey performed by the National Business Aviation Association in the US in 2009, travelling via commercial airlines leads to an almost 40% drop in productivity. The same survey suggests that passengers of private jets report an increase of up to 20% in productivity. It goes without saying that being able to work while on the plane infers saving time and consequentially, money.
• You won't be forced to spend too much time on the ground
When booking a private charter, you will be able to arrange a flight schedule that is in accordance with your own agenda. Private jets are usually smaller than their commercial counterparts, and this translates into the ability to choose an airport closer to your destination. In case you didn't know, there are numerous more minor airports that are also less congested throughout Canada. Therefore, not only will you be able to avoid rush traffic on the highway, but you can also have your limo pull up right next to the plane, thus making the overall experience more pleasant.
• Your peace of mind
Let's assume for a second that you are bringing a team to a business conference, where you will be making a presentation. To impress your audience, you decide to transfer several expensive pieces of equipment or blueprints. Depending on the amount of equipment you need, the airlines might not allow you to carry it all with you. In addition, there is the risk that the gear could be damaged on security check-ups or during the flight. Private jets allow you to carry as much luggage as you need, and can guarantee that your equipment reaches its destination intact.
• You will have a say in the choices of drinks and gourmet food
Even though you choose first class, the choices of drinks and beverages are rather disappointing. On the other hand, with a private charter you can select the exact menu you want to enjoy during the flight. In addition, special arrangements can be made for a menu to impress an important business associate, client or stakeholder.