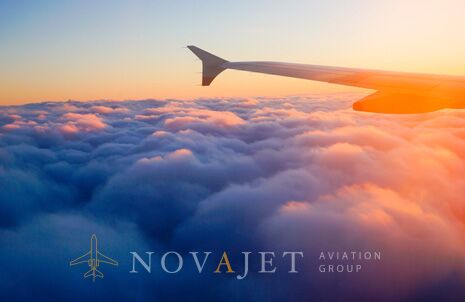 Why Opt For Group Travel On A Rented Private Jet?
By opting to fly with a private jet charter, you will have the added advantage of flying like a king. Moreover, with these types of flights, you have more legroom and cushy leather seats for the duration of your flight. Better still, there are no security lines or even TSA pat downs. The perks of flying on rented private jets used to be the preserve of only the famous and extremely rich. However, all this has changed and ordinary people are now flying on private planes for under $200, but only if they know how to shop smartly.

Is private jet flying really affordable?


Quite a number of private jet service providers have followed the lead of hotels and are now offering last-minute deals on their unused inventory. They have also changed the cost structure of renting private planes making it hugely affordable. However, to get these kinds of deals, consumers are recommended to call the service provider a few days from when they want to depart and ask whether they have such last-minute deals going on. Of course, waiting until the last minute is not an option for a majority of travelers. For people whose schedules can't accommodate last-minute bookings, there are several other options they can opt for though a little bit pricier.

But whichever the case, whether it is for pleasure or business, group travels on rented private jets might be the travelling opting for you.  To ensure that your flight is optimal and as exciting as possible, there is explicit planning that goes into the mix. Nevertheless, by booking your flight through qualified and experienced private jet charter service providers, you will find that all the work is done for you. This way, you are then free to sit back and enjoy your trip. Here are two of the main considerations that go into getting an appropriate aircraft for a group travel

Safety

Quality private jet or plane companies work rigorously to ensure that each and every one of its clients is set up to for a safe journey. As such, when choosing partners, these firms ensure that they are only working with reliable certified services. They also never make compromises when it comes to carrying out all the required and recommended maintenance on their aircrafts. Apart from this, they always ensure that their partners have a good private plane insurance coverage.

Accommodation for the group's special requests

In comparison to flying on a commercial airline, it is no secret that flying on private jets is downright luxurious. Services offered by private jet operators are designed to ensure that you are flying in ultimate comfort and style, and all without having to lift an unnecessary finger. As such, go for operators that are willing to accommodate your group's special requests.  For instance, if you are all in for a long flight and would like to sleep on the way, request in advance for seats that can recline at least 180 degrees. If your group needs more than one bathroom, or even showers to freshen up, there is a type of a private jet that can exactly fit your preferences.

From airliners to turbo propellers, you will need to get the right kind of an aircraft to accommodate all of your group's preferences in terms of space and performance. The best among the private jet charter companies always take their time to get all the details of your trip so as to get you and your group the most appropriate type of an aircraft. Your group's size, flight plan, estimate of baggage and special needs are all taken into consideration when making the decision.

All in all, it is the private plane firm's job to ensure that your groups travel is smooth sailing from the first chat to touch-down. So, if you and your group are looking forward to travel in relative safety, comfort and style, ensure to only book your flight with a quality private jet charter firm.