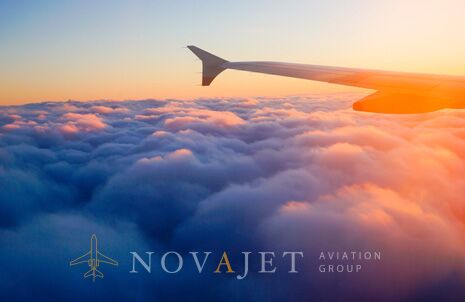 Do The New Regulations For Disabled Airline Passengers Affect Private Charters?
In December 2014, the Civil Aviation Authority in Europe has implemented new regulations aiming to improve and enhance the flying experience for the disabled passengers in airports and airlines. While such rules already existed in North America, the new policies will mostly affect the private jets industry.

Take note that when it comes to travelling, flying via a private charter already presents several big advantages compared to commercial airlines. In fact, private charter companies have been working with many clients with disabilities or reduced mobility for years. Nevertheless, we believe that the new regulations constitute a great start towards ensuring that disabled passengers who choose commercial airlines can now enjoy an enhanced experience on the ground and in the air.


Private jets and disabled passengers

For many years, private jets have been the only travelling options for passengers with limited mobility or disabilities that required using wheelchairs. For starters, passengers choosing these services are no longer forced to deal with chaotic crowds and endless queues. Unlike commercial airlines, private charter services have the time to make special planning for anyone with a permanent or temporary health issue in this category. More often than not, the special preparations to accommodate a disabled passenger included:

• Boarding

While getting aboard a private jet is already as simple as it gets, for wheelchair passengers the process is even easier. Travellers can be driven directly up to the plane's steps, where they will undergo the necessary procedures. The security checkups can be performed within the passenger's vehicle without them actually having to come outside for scans.

Upon completing the security check, travellers can embark on the plan at their own pace; keep in mind that they can also request assistance from the crew, who is there to help if needed. The biggest concern in terms of determining the flight suitability for disabled passengers is of ambulatory nature. In these situations, you can either ask the flight provider to ensure the necessary assistance at departure or arrival, or ask for an FBO chair.

• On board

As expected, the private jet company will modify the seating arrangement so that the flight experience is as enjoyable as possible for all passengers. Speaking of seating, the primary advantage of opting for a private jet is that everyone has increased leg room, comfortable seatbelts and you can even ask for a club-seat style arrangement. Not only do these elements help a disabled passenger feel more secure during the flight, but it also makes it easier for them to get in and out of their seating while on board.

Depending on the size of the aircraft and extent of the disability, the wheelchair can even be placed in the cabin storage area for easy access. Travellers who charter a jet for shorter flights are advised to select a bigger plane to ensure the cabin is large enough to allow easy manoeuvrability and still have sufficient room for luggage. For longer flights, all larger jets will provide the same room and capabilities.

• Special requests

In the event when a passenger has special requests or requirements when boarding or while on board, this can be easily arranged in advance. To make sure everything goes smoothly, the said passenger or a loved one can notify the private charter company of choice and they can take care of everything. Special requirements in this case refer to additional oxygen tanks, medical assistance and even medical evacuation flights.

Speaking of oxygen tanks, take note that passengers who use supplemental oxygen on the ground due to respiratory problems present a special challenge. The problem here is that any respiratory conditions or the way someone breathes will amplify while in the air. Therefore, if you're travelling with a loved one or colleague prone to chronic respiratory issues, it is critical to ask for onboard supplemental oxygen use.

Take note that aircrafts and crews aren't allowed to provide you with extra oxygen without certification. Because oxygen tanks are compressed and highly flammable, the crew requires a certain level of training on how to store and use them. On a side note, in the event when the disabled passenger needs to use a ventilator, make sure that the aircraft includes an onboard nurse or paramedic. Leaving the risk of fire on the plane aside for a moment, a poorly secured oxygen tank could do some serious damage during a turbulent flight.

Sometimes, you simply shouldn't fly

Even though there are very few conditions in which the medical consensus is to avoid flying altogether, it is still better to consult with a physician before getting on board. If you have recently undergone a surgical intervention or you're suffering from a brain tumour, then you should look for an alternative means of travelling. Certain tumours are known to start expanding and pressing against the brain at higher altitudes, an issue that could lead to a stroke.