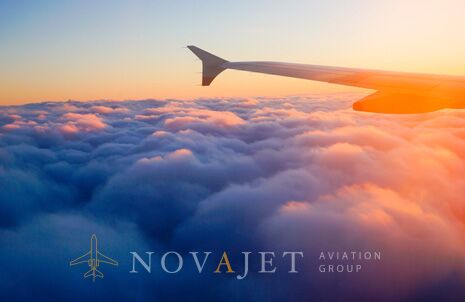 How Can I Charter a Jet For My Next Business Trip?
From personal experience, you know what a headache it can be to plan a business trip using commercial flights. While it's not that bad when there is plenty of time to book a reservation a few months in advance, it can be difficult to get outbound and return flights when you need to see a customer as quickly as possible. The logical solution is to charter a jet for your trip and avoid all the potential pitfalls of flying on a commercial jet. Here are some tips that will help you reserve the charter flight and enjoy every moment of the experience.
Scheduling Departure and Return Times
One of the nice things about charter companies it that they can often arrange outbound and return flights that fit right in with your schedule. The first thing you need to do is contact the charter provider and provide those dates and times. While being able to book a few days in advance is preferable, never hesitate to ask if you need to be in front of a customer the following morning. There are charter companies offering daily flights to and from major cities that tend to leave early in the morning or late in the evening.
For example, you have a client who needs to see you first thing in the morning. The charter company has an evening jet charter to Atlanta that's departing in just a few hours. Fortunately, you can pack a bag and be there in plenty of time. There's no guesswork about when you will leave and no dealing with flying standby on a commercial flight. All you have to do is reserve a seat and show up in time to catch the charter flight.
Inquiring About Amenities
Are there amenities that would allow you to get things done while en route to your destination? It's not unusual for a light jet to include basics like Internet access, tables that are ideal for laptops and tablets, and other basics. If you need to work on a presentation or communicate with others in order to prepare for that impromptu meeting, tell the charter service. They can make sure the jet used for your trip includes anything you need to make the time productive.
Perhaps you don't plan on doing any work during the flight, but it would be nice to get some rest and be able to freshen up before landing. That's because you plan on having a car waiting when you land to take you immediately to a client meeting. There are charter flights that include seating designed to allow you to recline and nap while en route to your destination. There are also changing spaces so you can freshen up, put on clean clothing, and look your best when you step off the jet.
Traveling With Several Colleagues
Perhaps your business trip will include taking along several people. It's possible to charter jets that easily accommodate six or more people. You could ask about the availability of Bombardier private jets for your group. These typically include ample seating, spacious cabins, and even workspaces that make it easy to gather around a table for planning sessions or to enjoy a meal together.
Business travel does not have to be hectic or involve wasting time because of a delayed commercial flight. Look into options for charter flights and give one a try. After that first trip, you will never want to fly commercial again.