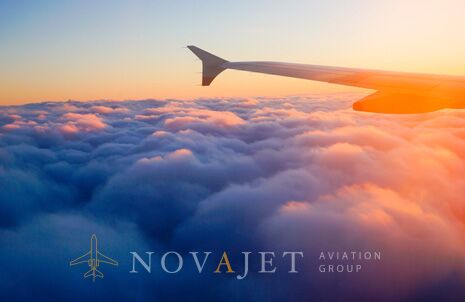 Prepared by Jenna Kitchings
When Does it Make Sense to Charter a Private Jet?
You may think that private business jets are only for executives who work for large corporations. In fact, other business professionals and even individuals who need some mode of non-business travel can arrange to charter a flight. There are a number of situations that call for using a charter service rather than attempting to book a reservation on a commercial flight. Here are some examples to consider.
Time for a Quick Business Trip
Salespeople know that timing is everything when it comes to moving a prospect to customer status. At times, it means being in the right place at the right time. Since you don't always have a lot of advance notice, it's possible that your one chance to earn the business of that prospect means being in front of them tomorrow morning.
Business jets are the way to go when you need to make the trip now. A charter flight can be arranged within hours, allowing you time to arrive at the destination, prepare for the meeting, and be at your best as you seek to close the deal. Instead of being left at the mercy of commercial airliners or hoping that flying standby will get you there in time, you will be there on time and ready to convey the fact that your company would deeply value the prospect's business.
Special Outing For Clients
You can also rent business jets as a way to take valued clients on some type of special outing. For example, you have a major client who recently signed a new and very lucrative contract. Why not say thanks by arranging a long weekend at a resort? You can charter a Boeing business jet and have it waiting at an airport near the client's location. Pair this with limousine to and from the flights along with a beautiful hotel, and the gesture is sure to help strengthen the rapport.
A Reward for an Employee
A special getaways for a client is not the only way you can use a business jet for rent. One of your employees landed a major account that will significantly increase your company's revenue stream. That calls for a weekend at a resort. Make things even better by arranging a charter flight to and from the resort for the employee and immediate family members. The gesture will mean a lot and could motivate other employees to go find some major accounts of their own.
A Family Emergency
Not all private flights have to do with work. What would you do if a loved one fell ill or needed you to be with them as quickly as possible? Do you hope that one of the commercial airlines can get you there today? Instead of worrying about how to get to your loved one, call a charter service and arrange a private jet for rent. You'll be there faster, ready to offer whatever comfort or support that loved one needs.
Vacation Time
There doesn't have to be an emergency to take a charter flight. Using this mode of travel is a great way to start your vacation. Instead of dealing with long lines and killing time waiting for the departure, go directly to one of the luxury private jets for rent offered by the charter company. You'll be on the way in no time and enjoy every minute of the flight.
These are only a few of the scenarios that call for chartering a private jet. Call today and learn more about pricing and how to set up your flight schedule. Once you use a charter flight once, going back to taking commercial flights will be out of the question.