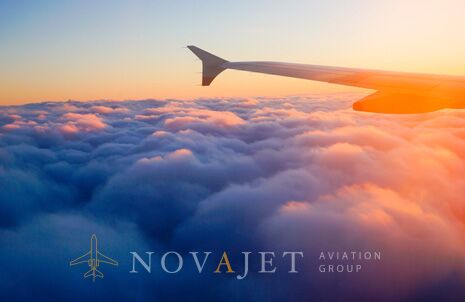 3 Luxury Hotels And Resorts Around The World To Consider
Business executives, movie stars and high net work individuals have a propensity to charter luxury private jets to take them from one location to another, and also relax in some of the most luxurious resorts across the globe. After all, if flying in style, why should your accommodation experience be any different?

The luxury hotel industry, which has been graded or ranked by specialty publications, industry organizations and travel operators, has been democratized by the advert of travel portals that let travelers to act as commentators, champions, and real-time vocal critics. What does all this mean? It simply means that the perceptions and ratings of luxury resorts is now in the capable hands of consumers who rate, comment and review these same very hotels and lodgings.

Do high-end consumers who stay in high-end hotels and resorts really write reviews?

As a matter of fact, they do. Nevertheless, there is an industry notion that high-end consumers staying in any of the many luxury hotels around the world don't rate or write reviews about them. This notion no longer holds water, for tech-savvy tourists depend on not just their own travel knowledge, but also on experiences of others. These experiences include those from reviewers they really don't know, friends, or even family.

A recent research conducted by a leading luxury hotel analyst analyzed over a million reviews on different travel portals to rank over 900 000 lodgings and hotels across the globe. This research took a look at reviews dated up to November of 2015 and is one of the biggest luxury hotel research ever evaluated. Let's examine top three luxury hotel and resorts across the globe:

Raffle Hotel and Resort


This is one of the most popular luxury hotel brands around the world and was ranked 3rd on Luxury Branding's list. The hotel's highly committed and engaged workforce work diligently to provide guests with a hospitality experiences unlike any other. The service provider has multiple complexes around the globe, including the bursting cities of Cambodia, Singapore and Dubai.

Oberoi Group of Resorts and Hotels

Oberoi has properties in many destinations around the world, including Saudi Arabia, Dubai, Indonesia, and India. It is ranked 2nd in Luxury Branding's study of the globe's trendiest high end luxury hotel and resort brands. The over thirty luxury hotels are operated and owned by Oberoi Group, and was founded in 1934. The hotel brand is world famous for offering a distinct blend of efficiency, luxury and service. The all-round excellence and unparalleled service of this high-end hotel and resort makes it one of the highest ranked on top travel portals, and 2nd on Luxury Branding's list.

The Ritz-Carlton

Owned and operated by the hotel conglomerate Marriot International, the Ritz-Carlton is a highly regarded and revered luxury hotel. It is ranked number one on the Luxury Branding list of the most luxurious hotels and resorts across the globe. It boasts of offering the best customer service a client can ever wish for and get from a high-end luxurious hotel. Its customer-centric service and organizational efforts has resulted in positive feedbacks from guests from all over the world. The elite high-end luxury hotel and resort achieved a substantial margin over the other top global luxury hotels to lead the pack.

While there is a mistaken notion that high-end travelers are not enthusiastic on rating and reviewing their experiences on top travel portals, the millions of reviews collected from such platforms and then utilized to decide on the globe's trendiest luxury resorts is no coincidence. The study was able to determine the most luxurious and elite spots around the world to opt for. So, the next time you charter a private jet to take you to different business meeting destinations around the world, why don't you also check out these high end luxurious accommodation venues?