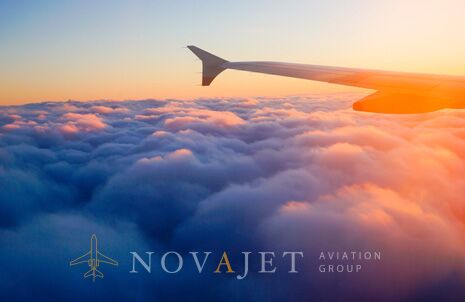 7 Questions To Ask Potential Private Air Charter Service Providers You Want To Hire
The many benefits of opting for private jets or chartered airplanes make it easier to realize why a lot of travelers swear by them. However, creature comforts must never be selected at the price of your safety. This being the case, it is something of a paramount importance to do a proper research prior to opting for a private air charter. Here are some important questions you will need to ask a potential charter company before opting for any of their aircraft.

How experienced are your crew?

Before hiring any private jet, it is important to do some background research on the company you are dealing with. Make sure to verify their pilots are all licensed to operate private jets. To start with, to get a private pilot's license potential pilots have to complete 40-60 hours of flight school and flying at the minimum.

Moreover, 40 hours of simulator or flight training and 50 extra hours of pilot in chief time are required. However, this level of flying experience is not sufficient to fly other people. For a pilot to fly passengers in a private aircraft, he is required to first earn a commercial pilot's certificate or license. To get the required airline transport license in Canada, 1500 hours of piloting are required.

Who is the government licensed pilot that will conduct our flight?


Make sure to ask your charter service provider for the name of the pilot that will be operating the charter flight. And while at it, make sure to ask for proof of his or her Air Transport Association of Canada pilot certificate or license. If you are not so sure with the provided information, then make a point of verifying the details with the right pilot licensing body.

This way, you can be sure that the business is legitimate and safe to get private jets from. As it is, an experienced charter operator fully understands the ins and outs of ATAC safety regulations. Not only this, he or she also understands how to offer the most comfortable and safest private jet flights possible.

Has ATAC ever taken a disciplinary action against any of the flight personnel?

If the ATAC or air transport regulating authorities has ever had any grounds to reprimand your potential charter service provider, crew or flight operator for misconducts, for any other reasons, then this is a good sign that you might want to think about opting for another private air charter.

How many hours of flight have each of your aircraft experienced?

It is recommended that you demand to be availed with the aircraft that has logged adequate flying hours so as to establish that everything is in great working order. Apart from this, any aircraft that has logged a lot of flying hours need to be inspected on a regular basis for mechanical wellbeing.

How many crew members are working for the charter operator?

One of the biggest draws of flying on private jets is a great private service. As such, you really want to find out the number of crew members that will be taking care of your needs and those of your fellow passengers. This way, you can be assured that you will receive all the attention you will require.

Has any major refurbishment occurred, and if so, when?

Find out if any equipment, exterior and interior refurbishments were cleared by the ATAC. And while at it, verify when the changes occurred, and make certain that a comprehensive inspection has been cleared since.

What is the year of manufacture for the aircraft?

While an older aircraft does not necessary mean it is unsafe, it is important that you confirm its mechanical soundness. Verify when the last full inspection was completed by the ATAC or personal firms such as Wyvern, and also the outcome. And while at it, make sure to find out the type of aircraft on charter. You should never book an unlisted private jet as these in most cases have not been inspected by ATAC or any other government authorized aircraft inspecting body.