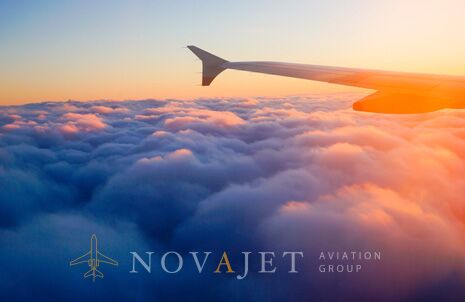 Prepared by Jenna Kitchings
Transatlantic Bombardier Aircraft Available for Private Flights
Many people think of charter jets as a way to make quick trips across the country or possibly to a neighboring country. What many don't realize is that it's possible to arrange for charter flights anywhere in the world. That includes making transatlantic flights for business or for pleasure. Here are some things you should know about arranging a private jet for hire that employs an aircraft capable of flying across the ocean.
Non-Commissioned Aircraft Make For Great Traveling
There are some transatlantic aircrafts that once served military purposes but now provide passenger travel to multiple points around the globe. Crafts of this type are refitted with essentials like comfortable seating, sleeping spaces, and galleys. There are often state of the art entertainment systems on board, making it easy to enjoy music, movies, and other forms of amusements during a long flight.
Any non-commissioned aircraft used for this purpose must meet strict safety regulations. That means you can rest assured the engine, body, and other elements are all fully compliant with those regulations. Many people enjoy the styling and decor of these aircraft and like the way they provide more comfort than a standard commercial jet.
How About Smaller Aircraft?
When you have a smaller group and would prefer not to share the space with other parties, you could opt for smaller crafts capable of traveling long distances. A good example is the Pilatus PC-12. While the basic design is almost three decades old, Pilatus Aircraft of Switzerland has made continual updates to the design and the efficiency of these turboprop planes. An interesting side-note is that the PC-12 was designed by a business that typically caters to military needs only. All that know-how was brought to bear in the design and the subsequent updates over the years.
The PC-12 has a seating capacity of up to nine people. In terms of distance, it's possible for the single engine turboprop to travel close to 1,800 miles. That's more than enough to get from one shore to the next. Thanks to the craft design, the PC-12 does one of the best jobs in the industry when it comes to moving through strong headwinds. For a smaller craft, it offers an amazingly smooth ride even when turbulence is encountered.
Why a Private Transatlantic Flight?
Deciding to go with a chartered bombardier aircraft rather than book seats on a commercial flight makes a lot of sense. One reason has to do with controlling who you will spend the next twelve hours or more with in an enclosed space. Surrounding yourself with people you know and like will certainly help the time to pass faster.
As with domestic flights, your transatlantic flight allows you to avoid the usual hassle of waiting to collect your luggage or having to wait for long times at a gate. There will still be the need to go through customs, but even that process is a little easier when you arrive on a private flight. If you want to complete the process of entering the country of destination faster and with less fuss, a private flight is the way to go.
If you are planning a trip outside the country, don't overlook the idea of booking a charter flight. You will find that it's an excellent start for your holiday or business travel.