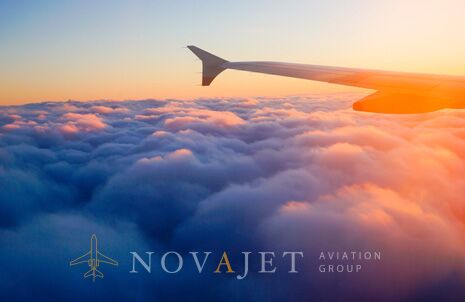 Demystifying The 5 Widely Held Myths For Private Jet Charters
A good number of people can't fathom the idea of flying with a private air charter. Most of them believe that this flying option is only accessible to large corporations or exceptionally wealthy individuals. In reality, this is not entirely true. Here some of the commonly held myths about private jet charters, some of which quite surprising.

Private jet flights are not as safe as commercial flying

Similar to commercial flying, private jet charters are regulated by rigorous FAA safety standards, and that must be maintained at all times. In reality, Federal Aviation Administration inspections and regulations carefully monitor all the operations of private jet charters. These include surprise and scheduled inspections. Not only does the Federal Aviation Administration tabulate the safety inspection scores, but also outside inspection firms such as Wyvern. These flight scores include everything from procedures for flying and pilot flight experience, to pilot training and plane maintenance.

Private jet charter pricing is too confusing

This is quite untrue as private jet charter pricing is pretty transparent and hence quite easy to understand. In reality, chartering a private jet is as easy as booking an airline ticket on a commercial airliner. The fundamental kinds of costs on private jet charter flights in this case are the same as those of a commercial airline, and which include airport landing fees, passenger taxes, crew salaries and aircraft cost per hour. Some commercial airlines charge hidden fees on things such as in-flight food fees, blanket fees, ticket exchange fees, set preference fees, carry-on bags, checked bags, and much more. However, individuals or businesses chartering private jets know the overall costs upfront.

All airports are the same

To start with, all airports are not the same. There are long passenger lines and far-reaching security measures in larger commercial airports when compared to their smaller regional counterparts. Furthermore, smaller regional airports serve only smaller groups of people throughout the day and are conveniently located all over the country. As a result, these airports offer more central access to smaller locales where anyone can conveniently conduct business. Where large airports are concerned, this can't be possible as they are fewer in number and are mostly located far apart from each other.

Private jets and planes are only for the elaborate adventures of the enormously rich and famous


In reality, the large majority of private jet charters are for business based uses. This is because they allow greater flexibility for business travelling. Apart from this, private jet charters offer services to hundreds of airports that commercial airlines don't have access to. As a result, employees on the ground are able to get closer to where they need to be. This has the effect of generating savings in ground transportation as well as in accommodation fees. Moreover, employees are able to bypass agonizing long queues in the airports. This economizes businesses and their employees in terms of money, stress and time.

Private jet charters are too costly

The cost of private jet charters in most cases are comparable to first class flight tickets per person. However, private jets have the added advantage of time saving, leaving their users with enough time to do other things before, on and after their flights. Moreover, private jet users are saved the agony of going through prolonged and often time wasting security checkpoints at the airports.

All in all, private jets basically fly directly to the location where people require conducting business. This ends up saving money and time for the user as car rentals are often bypassed. Most important, their users can continue working in private throughout the flight on private planes, something that isn't possible on a commercial flight. This makes the time on the flight productive, if not thoroughly enjoyable. Now that we have demystified the five common private jet myths, it is time you explored the many reasons why private air charters might be a great solution for your business travel requirements.