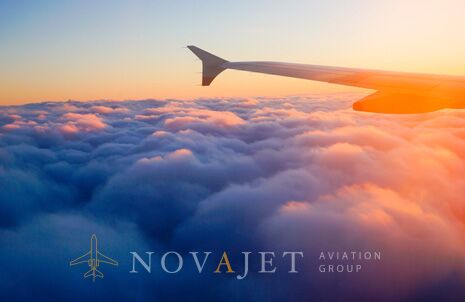 Ever Wondered What It Is Like To Fly In A Private Plane?
I am sure you have wondered what it would be like to fly in a private plane; you probably have seen them parked in a restricted area of the airport. There, they are gleaming in the sunshine or reflecting the airport lights in the dark of the night. Maybe you have even seen some figures in the distance embarking or disembarking from the private plane. Often, you may not be able to make out who the passengers are, but you are sure that they are super rich, or really famous, or both.
This is not necessarily the case; you don't have to be super rich to consider flying in, or hiring a private plane. Perhaps you are not able to consider travelling at the cost per seat of a low cost carrier, however don't assume that you will have to pay thousands of dollars for your seat on the private plane, even if it is quite luxuriously fitted out.
Why it makes sense to fly on a private jet   
The first reason is that if you could fly on a private jet, you should seize the opportunity with both hands as it might be the best opportunity, or even only opportunity that you will get. The fact is that whether you are travelling for business or pleasure, the unique unparalleled feeling of having a private plane at your disposal, is an experience that you are never likely to forget for the rest of your life.
Flying the traditional way for business travellers
There are many also for business travellers. Consider flying on a commercial flight for a moment. First of all, you need to arrange to get yourself to the airport, park your car, or get someone you know to take you there, or else hire a taxi. Next you need to get to the airport well in advance, don't forget to check in on line or you could face a fierce penalty. Now, book your hold luggage, choose your seat, don't forget that you will most likely have to pay for extra leg room and then decide if you have a meal preference, assuming you might be fed when flying. It's tiring, isn't it? Well that is normal flying in the 21st century.  
After the 9-11, all has changed in scheduled commercial air travel. The biggest change is the amount of security checks that you will be subjected to and the length of waiting time that will be spent hanging around. In fact, airport book shops in both the United States and in Europe reported a huge spike in demand from bored air travellers waiting for the necessary security time for their flight to eventually depart. Nowadays, we gaze into our smartphones, while being bumped and jostled by other travellers and their children in the departure lounge, waiting desperately for the flight departure announcement.    
Flying in a private jet for business
All that has been described above literally disappears, for business or pleasure you can travel at your own rhythm and schedule by using a private jet. What this means is that you can take advantage of every productive hour you have to give to your trip. From the moment that you are picked up from your home to be driven to your private plane, you have all the communications option available from the pick up, get onto the private plane and finally reach your destination. It couldn't be easier or more convenient.  Best of all every minute of your trip has been productive as you can carry on working, or relaxing without hassle.
If you and your team of professionals need to arrive in good shape ready to get that deal, solve that problem, or crack open that account, the private jet is the only means of transport that you should consider.
The private jet for your leisure trip 
Your mantra may be "time is money" and that you "work hard to play hard". These are valid objectives and you should hold onto them. You have sweated hard to enjoy some personal time with your family and friends and you deserve to relax in all ways possible. So you have carved out time for a golf trip down to Naples Florida, or a fishing trip to Ireland or Bermuda with your friends. You are organising the trip and want to make sure all goes like clockwork. 
Then the nightmare scenario hits you. What should happen if one or more of the golfers in your party loses his clubs? What should happen if one of your friends fails to make the flight for the fishing trip or their equipment is lost by the airline? Everything could be ruined in the first hour of your trip.
Take action, hire a private jet! They come in all sizes and capacities to be suitable for all travelling groups. Reach out to a reputable private jet charter company and they will be happy to help respond to your needs in all ways possible.