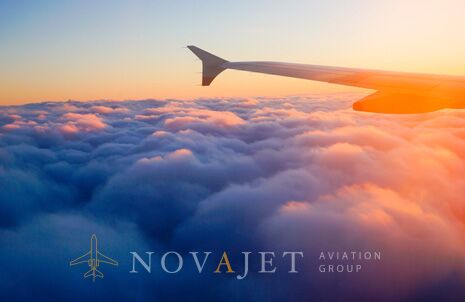 Top 7 Best Airports In The World For Private Air Charters
It goes without saying that private jets are owned by just a handful of people in the world.  It therefore does not come as a surprise that the list of people who own private jets features prominent people in different fields. Their names range from music and sport celebrities to popular CEOs and business men. These are people who can't do without customized luxury whether they are travelling by road, by water or by air. Some choose private air charter flights while some fly in their own jets. Either way, they always want to have the best experience when travelling. 
If you are one of them, you will certainly want to know where you will land. You will therefore go for the best airports in the world. With that in mind, consider the following airports. They have been rated by travelers time and again as the best airports in the world for commercial and private flights.
Hong Kong International Airport
Surveys conducted by several multinational survey and research companies have indicated time and again that Hong Kong international Airport is the world's best airport in terms of security and passenger experience. This is despite the fact that the airports serves more than 15 million passengers every year. Its VIP lounge areas appeal to the high and mighty from all over the world. Celebrities rate the lounge areas as among the best not just in Asia but in the world. Security too, is impeccable. With over 20 gates, the airport is rated as the most secure airport in Asia, with no major terrorist threats reported since its grand opening. 
Copenhagen International Airport
The airport boasts of the highest ratings in Europe when it comes to baggage delivery. This is of course strange given that the airport serves more than 21 million passengers in the world every year. You can therefore imagine how easy it would be for one's luggage to get lost. But that hardly ever happens. It gets better with the VIP access areas mostly used by private jet owners. The areas exude luxury, comfort and of course convenience.  The airport is also a hub for the Star Alliance, which is network of 27 international airlines from all over the world that fly to 1610 airports in more than 180 airports. The alliance offers both high end commercial and charted flights.
Kuala Lumpur International Airport
It is considered by many as the best airport in the world for immigration service. But that's not all. The airport is unique in several ways. First off, its main terminal is 'eco friendly'. An entire section of Kuala Lumpur's rain forest was placed inside the main terminal. This of course, took a lot of research to ensure the airport does not affect the airports eco system. The idea was to have 'a forest in the airport and an airport in the forest'.  This is perhaps why more than 29,000,000 passengers travel through the airport every year.  It is certainly because of this kind of uniqueness that many private jet owners prefer the airport. They are attracted to its unique location and of course, luxurious perks that the airport offers for chartered flights.
Auckland International Airport
Commonly referred to as AIU, Auckland International Airport wears several accolades. It boasts of some of the most courteous airport personnel in the world. Over 45 flights take off from the airport every hour. It therefore does not come as a surprise that the airport contributes more than $12 billion every year to New Zealand's economy. The airport is considered as one of the best in Europe for cargo flights and private jets.
Zurich International Airport
As far as clean airport terminals are concerned, Zurich international airport takes the medal. The airport is arguably the best for private jet owners and passengers flying on charged planes. This is mostly because of its one of a kind porter service where passengers pay a few dollars to have their bags taken care of. Depending on how much one pays, the porter service ensures that your bag is picked from anywhere within the airports and delivered to your destination.
Amsterdam Schiphol International Airport
It was opened in 1916 as a military airfield. The airport has since grown and is now one of Europe's busiest airports serving more than 40 million passengers every year.  It is easy to understand what attracts passengers and tourists to the airport. The airport offers some of the best leisure amenities in the world, sought by private jet owners and regular travelers. Travelers can enjoy massage sessions and a wide range of games as they wait for their flights.
Singapore Changi Intentional Airport
It is not easy for any airport to handle more than 5000 arrivals every week and still stay on track to offer world class leisure amenities as well as an exemplary shopping experience. But Singapore Changi International does just that without struggling. It also offers special high end services to private jet owners from all over the world.