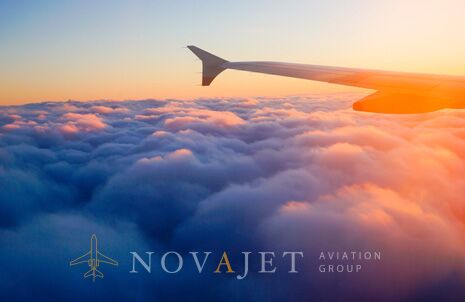 Choosing Between Owning And Chartering A Private Jet
Time is a precious commodity for any busy business executive and it is common knowledge that commercial airlines are not always a very time efficient option. Any executive who has to travel more than three times a week will have to look for a convenient and economically efficient mode of travel. The best option in this type of scenario is traveling by private jet. A private jet will provide much needed flexibility and you can fly anywhere and anytime at your convenience.
If you need to fly to locations that are not served by commercial airlines, a private jet will come in handy. This will also save you time when it comes to check in and checkout, baggage inspections and waiting time at the different airports. When you decide that jet travel is the way to go, you need to decide whether to buy or rent the aircraft. There are benefits for both options but you need to establish the option that works best for your situation.
1. Owning a Private Jet
Whether you decide to buy a private jet for yourself or your company will depend on different factors the most important one being your budget. If you cannot afford one, this is not even an option you should be considering. One of the main benefits of owning a jet is that you do not have to worry about booking a jet any time you need to travel. This is very important when you need to fly urgently on short notice for a client meeting.
When you own a jet, you have the aircraft of your choice. This means that you do not have to settle for transportation that does not suit your requirements. For many top business executives, how they get to their destination is a vital issue and they require a dedicated aircraft at their disposal. You need to know that if you need to charter a jet at short notice it will usually cost you more. If you know you need to travel constantly, it helps to own a private jet as this may work out to be cheaper than chartering.
2. Chartering a Private Jet
There are numerous benefits of chartering a jet as opposed to owning one. Owning a private jet can bring with it a lot of headaches because you have to consider issues of licensing and regular maintenance. You have to ensure that your private jet is compliant and you need to maintain regular checks by qualified flight mechanics, which can be costly. When you charter a jet, you leave all the hard details to someone else and you do not have to worry about these issues.
When you charter a private jet, you will not have to make arrangements for parking and security at the airports. You also avoid the cost of fuel, parking space, hiring the crew and the pilot, as well as maintenance. All these can turn out to be quite costly if you own a jet. If you do not travel frequently, owning a private jet does not make economic sense and in fact, you end up losing money. Chartered jets are readily available at short notice and you can get the aircraft of your choice.