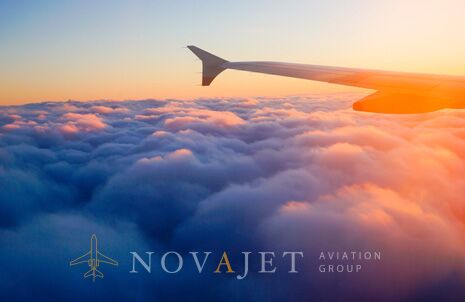 Electrical Aircraft - Are they A Valid Option For The Future?
In the past year, there has been a lot of talk about electrically powered aircraft. This is mainly because three of such electric airplanes have successfully made trips across countries proving they are a workable option. This has indeed created the hype in considering electrical aircraft as an option for the future. But at the same time, people who vote against the idea feel that the disadvantages around it make it an unfeasible option for the future as well. Read on to find out more about the possibility of such aircraft being used in the general aviation industry.

Test results show signs of hope

In the past, there were three flights that took off being electrically powered and these didn't just show us that it is possible for us to use electricity to fuel flights which can fly safely and successfully, but also showed that they did not require any additional support to operate efficiently during flight. It is also interesting to note that these flights came back with spare energy left after the entire trip. This proves to us that it is definitely possible for us to fly aircrafts with electricity for up to three hours at least.

What are the advantages with electrically powered airplanes?


At the current moment, the energy required to power an aircraft with electricity is less than what it would take if it was fueled with normal gasoline. This is the main advantage of electrically powered aircraft. With our rapidly reducing finite natural resources, it is important that we take energy conservation seriously. Air travel is one of the main industries in the world which consumes a huge bulk of our natural resources and trying to conserve energy in this sector would make a significant difference to the situation.

These electrically powered aircrafts are said to reduce the carbon emission by the air travel industry. Currently air travel contributes to about 2 percent of the world's carbon footprint, and with each year that is inevitably increasing with globalisation and increasing amount of air traveling. This way, the carbon emission by this industry is only going to keep rising. Electrically powered aircraft are also very good in terms of their speed, capacity to travel and how flexible they are with varying factors that surround air travel.

The downside of these planes

There needs to be lots of improvements done for electrically powered airplanes. The durability of the airplanes is not at an optimal level yet. Right now, these planes are only able to carry a small amount of weight during flight and this is a huge pitfall. Commercial and industrial transportation will not be made feasible if a viable solution is not available.

Electrically powered planes can only travel through good weather conditions too. With global warming, we are expecting drastic changes in climate and weather, so this is again another major point that needs to be worked on. This also makes it difficult for these planes to travel across oceans; if there is a problem, there is no way that these planes can execute and emergency landing or turn back in time.

The future

Whatever we might have thought was impossible about thirty to fifty years ago is now a reality, and similarly electrically powered aircrafts might one day become something as feasible as those running on gasoline as well. Within the next century we are expecting major cut backs in the consumption of natural resources as they are depleting at a worrying pace, so turning to alternative energy sources now and working to make those options possible is pertinent. With three successful experiments so far, we can be hopeful that this would one day become reality but there is still plenty of work that has to be done in this area.

If you too wish to reduce your carbon footprints or prefer to travel in light jets, you can arrange to travel in our Bombardier Learjet 45 through Nova Jet's private jet charter services. Contact us today for more information.