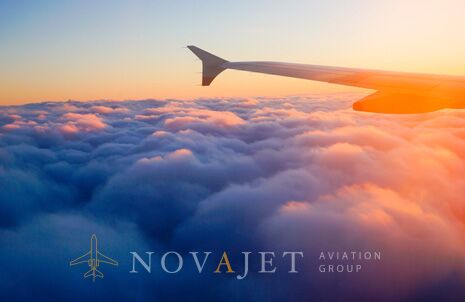 Top 10 Differences Between Flying Commercial vs Private
Do you need to make a trip and are not sure how to get where you are going quickly? Before booking a reservation on a commercial flight, it makes sense to consider a private jet charter. Here are ten differences that will help you decide which approach would work best for you.
1. No Tickets to Buy
Commercial flights require purchasing a ticket, preferably well in advance. If the trip is a last minute need, you will still need to get to the airport and try to get a ticket for the next available flight. None of this applies if you book a private charter flight.
You'll find that Airbus rentals do require reservations but not tickets. The reservation process and the flight details can be managed online or with a phone call. That simplifies things greatly.
2. Pay by the Hour
Many charter flights are based on a fixed hourly rate. Some providers do charge fixed rates based on the trip particulars. With either approach, you are likely to find the cost is easily justified.
3. Leg and Head Room
Cramped commercial flights can leave you with neck and back pain. Do you really want to fly across the country folded into a seat that's too small? Taking a charter plane to Atlanta means plenty of head and leg room. You'll feel rested and refreshed when you arrive instead of stiff and sore.
4. The Issue of Privacy
With commercial flights, you share the trip with strangers. Book a private flight with your coworkers or friends and relax among people you know. That will certainly make the time pass more pleasantly.
5. No Flying Standby
Emergency trips could mean going to the airport and flying standby. Perhaps you'll be lucky and a cancellation will land you a seat on the next flight. You could also be waiting for an outbound flight tomorrow morning.
With private flights, you get to pick the departure time. With a company jet, you could make the arrangements immediately and the plane will be ready by the time you get to the airport.
6. Food and Your Flight
No everyone is a fan of airline food. Some people have to follow special diets. When you book a private flight, it's possible to order a menu that is to your liking. Eating something you enjoy will definitely make the travel more pleasant.
7. Retrieving Your Luggage
Forget about fighting your way to the baggage claim area if you travel on a private jet. You luggage will be ready for pickup as you exit the jet. Arrange for a private car to meet you and it will take no time to be on the way to your hotel.
8. Adjusting the Time for Your Return
Need to return sooner or later than you originally planned? That's a problem with commercial flights. Some airlines even charge penalties for changes made with little notice. By contrast, a private flight schedule can be adjusted with ease, usually without additional expense.
9. Private Jets and Group Travel
Arranging for group travel is certainly easier with charter flights. The corporate aircraft can be large enough to accommodate your group. The corporate aircraft may include a conference room area so the team can handle some business while on the way to the destination. Try that on a commercial flight.
10. Affordable and Reliable Transportation
Ever been stranded because of late or canceled flights? That is a reality when you fly on a commercial airline. Choosing to travel by private jet means you don't have to wait for connections. Assuming there is no need to stop for refueling, you will fly straight to your destination.
Think twice before assuming a commercial flight is your most practical solution. Get a quote from a charter company and see what you think. Depending on the reason for the trip and how many people are going, private travel will be your best bet.