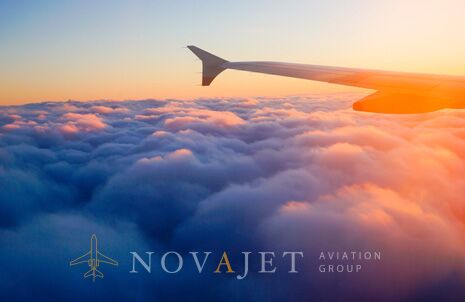 Find Out Why Business Travelers Should Travel Via Private Jets!
The quality of service delivered by private jets has continued to improve by day and that is why many people are finding it worth their energy, time and money to travel using them. There are no headaches or frustrations and you will get direct to your destination. If you are a business person and has never seen the need to travel using private jets, then chances are high that you have been missing out on a lot. Below are reasons why:


Private jet flights save you time

When you are working with a tight schedule, the fact is, you will always want some more time to yourself. And private flights will make this a reality; they will save you time because you do not have to wait for hours for the take off time. Because most flights could be scheduled for 6.00am, you don't have to spend money booking a hotel space. Also, if you choose this option, you don't have to leave the office tasks incomplete just because you are trying to catch up with the flight. Since time is money and it is there, you will always have time to do productive things.

Great flexibility

It is you to decide your take off time for the flight. With private jets, the world is your oyster. You can decide the take off time, can make last minute changes and can prefer a night flight instead of the one scheduled for 2pm. All you need to do is to inform the operator, and everything will be done as you wish. 

Privacy

When you are on the private jet flight, you will enjoy all the privacy you want. Perhaps, you will be all alone or with your staff, family or friends. And you can hold conferences or meetings while in the air. No outsider will be around you because only those you want will be on board. And because the pilot is busy with the throttles and buttons, they won't overhear your conversations. 

Convenience

Some airports cannot accommodate many commercial aircrafts due to space or other reasons. But most of these will accommodate a large number of smaller private crafts. This therefore, means that you may choose to land at any of these airports even if they are not your planned destination. If your plans happen to change during your flight, you can ask your pilot to head somewhere else. And by taking private jet flights, you can bring along your valuables such as sporting kits, instruments and laptop among other things.

The flight operators offer quality service

It is a fact that we get whatever we pay for. When you pay for high quality, you won't get anything else but just that. And this is the case with a private jet flight; they are simply worth the price! And in these jets, there is luxury furnishing, lots of comfort and space, and lots of entertainment, or any other form of enjoyment you may think of. And there is a lot of fun here; the service avails you the opportunity to enjoy what you can to the fullest. If you want to play your favorite music on your iPod or laptop, nothing will deter you from doing that. If you also enjoy Wi-Fi services, the private jet services have it ready for you. So, you have the opportunity to chat with friends and family. And you can even play with your pet too.

No stress or headaches

With private jet services, you don't have to join long, endless queues. In other services, most people rush their office assignments so that they don't miss the flight. But with private jets you don't have to rush your assignments or leave them incomplete. You will travel at your schedule and can even make changes to your plans. There are no security issues or delays, so you will travel a relaxed person throughout the phases of your flight.

Wide range of drinks and food optionsprivate jet

This is worth mentioning even if it may seem to be not a major concern. On any private jet flight, you are free to order for whatever drinks or food you like. And you are not limited to the regular foodstuffs seen in other flights. The good thing about these private jet flights is that you can order ahead of time if you have any special request. And this will definitely be made available to you.

The bottom line is that private jets are all about you. Everything is tailored towards your needs and you are treated like a king. All you need is to go for a trusted and reputable company. At Novajet, we offer unparalleled private jet service to ensure that you get value for your money. If you are looking for a full service private jet charter in Toronto and the neighboring regions, then we are more than willing to assist you. Contact us today for your private jet needs.