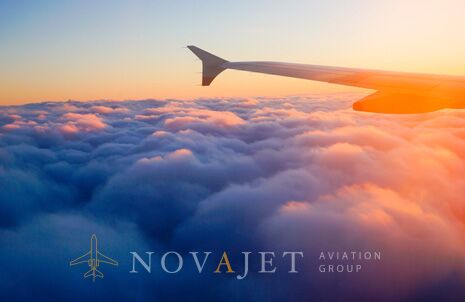 I am So Afraid of Flying. How Can I Overcome It?
"I am so afraid of flying" is a common sentiment that keeps many people grounded for life. There are a lot of reasons that you might feel this way, and it is a very common phobia. However, it's also important to realize that overcoming this fear will make your life and your career easier in many different ways. If you need some help trying to get over your fear of flying, here are a few tips that will help make this phobia a thing of the past.
Know the Facts
Figuring out ways how to overcome a fear of flying can seem overwhelming, but it always helps to put things in perspective and rely on facts. Planes have strict safety rules, and they are proved to be the safest and most comfortable means of transport in the world. Turbulence, which causes a lot of people jitters, is just a flow regime that is characterized by chaotic property changes. In other words, it's a shift in airflow that the plane adjusts to easily. As you learn the safety facts about flying, you can easily reassure the most rational parts of your mind.
Identify the Source of Your Fear
You won't be able to figure out how to get over a fear of flying until you figure out why you are scared of flying in the first place. With this in mind, it is important to identify the source of your fear. Do you feel closed in when you're in an airport cabin? Are you afraid of heights? Does the pressure changes make you feel uncomfortable? By taking the time to carefully examine the source of your fear, you can combat it. For example, if the close confines are the problem, you can save up for a first class ticket for more room. If pressure changes make you uncomfortable, try chewing gum to relieve the sensation. If you don't like the height, make sure to book aisle seats and focus your attention on the in-flight movie.
In addition to these tips, make sure to bring a relaxing book or other activity that can help with your fear of flying. This will help ease your mind and distract you from the source of your phobia, whatever that may be. The more attention you pay to the reason behind this fear and the facts about flying safety, the more comfortable you will be aboard a plane.